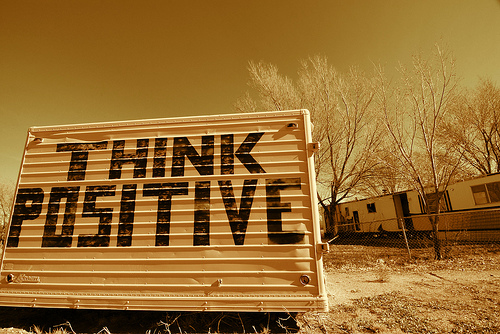 Should be optimistic or pessimistic after this famous black friday? Even if the Americans are no longer part of your usual games, I believe that we must remain optimistic towards online poker.

The fact that the Americans can no longer play poker online for now, does not mean that they can no longer play at all ever. With regard to the bankrolls, several sites have problems to pay the players for the time (Absolute Poker, UB), but nothing says that players will never review this money. It must remain optimistic. Obviously, if you have several thousand dollars to Absolute poker, for example, with a limit of $ 250 per week, it is possible that you find the time. But still no indication that this policy is permanent.

When players who have funds on Full Tilt Poker and PokerStars, sites were assured that they would do all possible to pay the players, as we have repeated you this week.

At the level of the poker sites listed, everything seems to go for the best in the best of worlds. Bwin.Party Digital Entertainment PLC (merger between Bwin and PartyPoker), has seen its share climb (+ 30%), for its part, more big progress since the Party takeover in 2005 888 Holdings PLC won + 19%, Playtech Ltd. + 7.5% and Sportingbet PLC + 4.7%.

The traffic has increased on several sites since April 15 last Merge, Bodog and Cake. Offer bonus deposits are there left and right.
At the level of legislation, it will give (excuse the expression) a good kick in the ass to persons designated to make it a little clearer the legal situation of online poker. The blur can no longer continue. Headed on an American ARJEL?
On Yahoo Finance, Steve Wynn wrote this week: "the situation requires a regulation allowing States to make money while they have so much need, and the federal Government could recover money." This seems an act of intelligence to sit and regulate". And we agree. As many have said: online poker is not a crime. If the United States proclaims itself the "Land of the free" and that the Constitution entitles citizens to own a gun, it seems rather strange to play cards on the Internet.
Barney Frank who has campaigned for several months for the regulation of the online poker in the United States, think that this black friday will help its efforts. "We want no laws that are on the books but not in fact", he said.

Surely a little more negative this Friday is the image that will be given to online poker. Image reinforced discipline marginal, illegal, risky, etc. People who understand the situation as the members informed of PokerCollectif for example, have no fear to continue to play their card game favorite. But what about others? In this regard, regulation type ARJEL would be a good thing in the sense that it could be reassuring to many people and possibly to burnish the image of online poker.

Another positive: several very good players have taken this black friday as a pretext to abandon the poker and make something of their lives. For Di "Urindanger" Dang, for example, for whom poker has always been only a means, it is an ideal opportunity for business and open a restaurant with his brother. Result? Several very good players who have a lot of savings aside thanks to poker will consider the option to switch to something else. I do not know how these "retreats" of poker will make the parts more softs, but the question deserves to be asked. Obviously, the consequences will only affect the high stakes players. For the moment, the parties to the lower limits remained substantially the same. An argument to the effect that the Americans are generally stronger Poker than other countries could be brought, but nothing for the moment allows us to prove (if you have arguments on this subject, free to you to discuss on the forums).

To discuss this article, visit the PokerCollectif forums: should be optimistic or not after black friday?
BLOG COMMENTS POWERED BY DISQUS
---