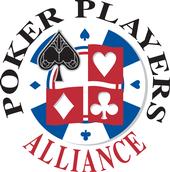 The Department of American Justice (DoJ) recently published a press release to indicate that an administrator will be met soon concerning the refund of the American players who had funds to FTP.
Only 1 week after that the Poker Players Alliance (PPA) has announced to US players that need to arm themselves with patience to get back its funds, the DoJ made the announcement and expected that the administrator starts working as soon as January 2013, which is sooner than expected.
To read the text, there is no index on the time that could take the full refund of all players and no one yet knows if FTP points refunded or what way, but one thing is certain, this announcement is a step in the right direction. This will be good news for all players who have significant money secure on the site since black friday.

According to the official text:
The United States Attorney's Office for the Southern District of New York is evaluating applicants for the position of Claims Administrator to handle petitions for remission for U.S. victims of the alleged fraud that Full Tilt Poker committed relating to player funds. The United States Attorney's Office expects that the Claims Administrator will be selected and begin work in January 2013.

In short, an administrator will be in place for January 2013.

Once this news is published, John Pappas of the app, came online to answer several questions about the Department of Justice. Among other things, we wondered why the app had not been aware of this announcement before everyone.
Translation of the question:
Question: "why is the DoJ told the app a few days ago, that there was no news in the reimbursement of players from FTP folder and a few days later, a press release is published with this new information?"
Pappas: "it's really simple. We asked AFMLS (the section of the DoJ that deals with cases of money laundering) If an administrator had been hired and they have answered 'no'. We then asked them when they thought to do and they said that they were working on the file. The AFMLS was supposed to have a meeting between them and I was expecting to hear after this meeting."
Pappas also said all players who would be too excited about this news that the hiring of an administrator is clearly a step towards the right direction, but there is still much work to be done before all US players are refunded. Therefore, be patient.
Discuss this news on PokerCollectif forums: the DoJ made one step toward reimbursement of FTP to the USA players
BLOG COMMENTS POWERED BY DISQUS
---