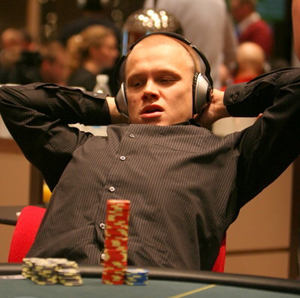 Ilari Sahamies alias "Ziigmund" wanted to take a leave from August 2010 poker and only play again in September. His idea would probably have been wiser because it has already lost $ 759,301 this month in the hands of several excellent players including Phil Galfond "OMGClayAiken" and Patrick Antonius. alias

Ziigmund first lost $ 18,000 in some heads-up $ 300 / $ 600 PLO against Antonius. then lose $ 130,000 at the hands of Antonius and Vaga_Lion.
Ziigmund eventually lost $ 20,000 at the hands of Phil Galfond before bedtime on this awful day-$ 169,000

On his blog (http://www.coinflip.com/blog/ziigmund/challenge.html ) it mentions that for the coming months, it will play maybe a little less high limits.

During this famous evening, Antonius has subsequently lost $ 70,000 against Galfond. Phil has had what seems to be its best day of 2010, $ 286,000 in profits. Galfond achieved with these gains the Cape of the 1 million in earnings for 2010.
Discuss this news on the forum by clicking the following link: no more bets for Ilari Sahamies ' Ziigmund' .

BLOG COMMENTS POWERED BY DISQUS
---