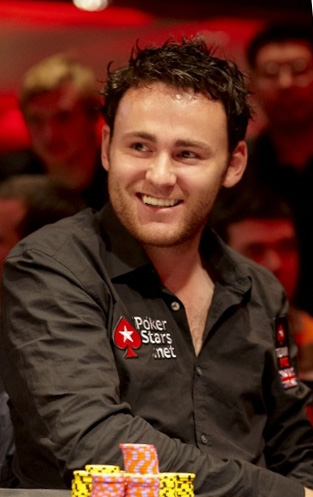 The record of Phil Ivey is in danger while the eyes are turned towards the British John Paul Kelly.
For those who do not know JP Kelly, is a British 24 years young who has more than a million gain in major tournaments. He won his first bracelet at the WSOP in Pot-Limit Hold'em ' Em in 2009 before 633 players. He had come back a few months later by winning an event of the WSOPE.
JP Kelly is currently on the final table of the world series of poker (Europe version). There are only 7 players 582 participants, and John Paul Kelly is the leader in terms of tokens (it has 30% of the total chips from the table).
How to find themselves on the final table is a great feat? In fact, as JP Kelly is the winner of the last year, a victory would place him in the same category as Doyle Brunson, Stu Ungar, Johnny Chan and Phil Hellmuth Jr: that of the players who have successfully defended their title from the previous year. Brunson had accomplished the feat at the main event in 1976 and 1977; Stu Ungar had repeated the same feat in 1980 and 1981. Then, Johnny Chan has done the same in 1987 and 1988. Phil Hellmuth Jr, for his part, defended his title at the WSOP in limit Hold'em event ' em in 1991 and 1992.
Without anything you want to remove these 4 players, it is necessary to remember that Brunson has defended his title against 22 and 34 players; Stu Ungar defended it against 73 and 75 participants; Hellmuth 88-63 participants and Chan against 152 and 167 players. In the event of a victory for Kelly, this last will made the feat facing 608 and 582 opponents!
In addition to having this feat within his reach, JP Kelly could beat a record of Phil Ivey by becoming the most young player has accumulated 3 bracelets of the world series.Phil Ivey won his 3rd bracelet while he was 26 years old, 3 months and 2 days. John Paul Kelly, he is aged 24 years, 7 months and 11 days, or one year and a half younger than Phil Ivey.
Good luck to JP Kelly!
Discuss this news by clicking the following link: WSOPE Event #3-un record within reach of JP Kelly
BLOG COMMENTS POWERED BY DISQUS
---