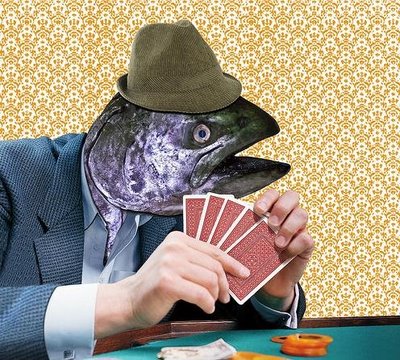 Many players ask this question when the time comes to choose a site to play poker online. PokerTableRatings tried to answer this question by analyzing the database they collect qutodiennement different poker sites online.
First, it was necessary to determine what a winning player. At the end of this analysis, PTR has determined that a winning player is a player who has played at least 50,000 hands and made a profit, however small it may be.

PTR then compiled the results every 15 minutes for a week in order to calculate the percentage of winning players on the site.
Results: PartyPoker has the least winning players and the Cereus network ( Absolute Poker and UB ) comes a close second. The other sites all have comparable results.
As this did not take into account players who multitablentr, they redid the same exercise, this time looking at the number of seats taken by the winning players.
The results are interesting: PokerStars is the site with the most winning players. 30% of the seats are occupied by PokerStars thereof. The difference probably comes from the fact that PokerStars can multitable up to 24 tables.
PartyPoker on the contrary, is the soft site. Players can not play more than 12 tables and basin winning players is fewer. The Cereus network is second.
The findings should, by cons, not to be taken literally. Several other factors come explain this difference.
First, PartyPoker and the Cereus network both have a bad beat jackpot. As the rake is higher, so there is less winning players. PartyPoker also has a rake structure a bit higher than elsewhere, which changes some marginally winners elsewhere in losing players on PartyPoker players.
Then PartyPoker allows players to Palladium VIP level change alias each month. As these players are generally better than others and they usually take advantage of the option to change alias each month, so they found less than 50,000 hands played. Thus, they do not fall within the definition of winning players according to the criteria PokerTableRatings.
You can find study PokerTableRatings by clicking the following link: Which website is the softest?
You can discuss this news on the forum by clicking the following link: What poker room online is softer?
BLOG COMMENTS POWERED BY DISQUS
---