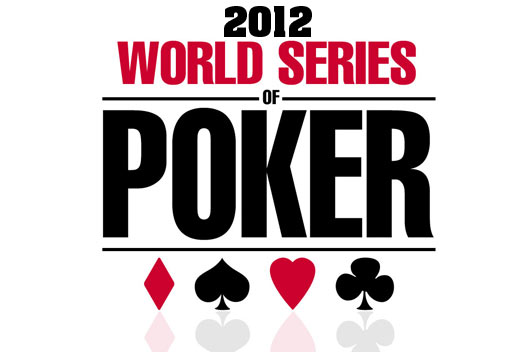 Particularly difficult day for our Quebec yesterday since the Québécois 4 still in the race in the PLO tournament have been eliminated. Difficult day for Phil Ivey who escaped another bracelet shortly by finishing 3rd in the #24 event in which he was chipleader yesterday. D0r1t0s will not pass on the 3rd day of his shootout tournament, but still good news, Jean-Philippe Piquette alias "JPP" is still in the race in the # 27 of H.O.R.S.E. event
Event #23-No - Limit Hold'em 6 - max to $3000 - Simon Charette wins the bracelet!
It is yesterday at 16:00 time of Quebec that included 6max tournament action. Several big names were still in the race at this time. In the first came out, there was of course the pro of the PokerStars Team, Eujene Katchalov, who had more than a few big blinds starting the day. He finished 17th for a 21 Fellowship, $ 189.
A few hours have past and 8th, 'LuckyChewy' (coach at Leggo Poker) of his real name, Andrew Lichtenberger, who is out.
Canadian Scott Montgomery has class just above Andrew finishing 7th for a scholarship that is identical to that of 'LuckyChewy'.
French "Elky" was done a bit better than his college at PokerStars, Eujene Katchalov, finishing 6th for just under $ 70,000.
The final duel took place between Ukrainian Artem Metalidi and the Canadian who currently lives in Toronto, Simon Charette. Only a few hands have been played in this very aggressive heads-up.
Open Medalidi raise Ah2s, Charette 3bet 6c6s, Medalidi 4bet, Charette 5 bet and Medalidi 6 bet all-in and the table comes: 9 h - Kd - Js - 8 s - Js which does not help Metalidi who finished 2nd for $ 350,806!
Congratulations to Simon Charette who won the bracelet for this event as well as $ 567,624

Event #24 - Omaha Hi-Low Split 8 - or - Better - bracelet escapes Ivey

This event was interesting to follow since Phil Ivey was chip leader yesterday before the start of the third day. It was in an excellent position to pick up an another bracelet and to win his bet (one to the effect that it remporetait a bracelet this year).
Unfortunately for him, the tournament does not ended as he was finishing in 3rd. Although near the goal all the same. It should be game postponed for Ivey.
It should be noted that, to date, Ivey has 8 WSOP bracelet, 46 money finish and more than 5, $7M gains in WSOP tournaments.
The #24 event was supposed to end yesterday, but will end finally today due to fatigue of the two players at the end of the day. The action should resume at 2 p.m. Las Vegas time while there is still Joe Cassidy in the race and Scotty Nguyen. Joe Cassidy is leader in chips with a substantial lead (3 m vs 845K). The winner will receive $ 294,777 while the runner-up will have to settle for $ 182,213

Event #25: Limit Hold'em Shootout - D0r1t0s eliminated before the final table
Yesterday, our eyes were mostly on the #25, a limit Hold'em shootout event ' em then as a regular at our forums and most importantly, a regular poker tournaments (and final tables), Christopher "D0r1t0s" McClung was the 2nd round in this tournament. Unfortunately for Christopher, need recovering once again for the bracelet because he spent not the 2nd round. Recall that to move to the third and final round, needed to finish its table 1. In other words, it was a bit like a sit & go "winner take all". Christopher completing all similarly ranked 23rd this tournament for a prize of $ 3,088.
There are still a few players in the race and the tournament is scheduled to end today.

Event #26 Pot Limit Omaha - tough day for our Quebec!
Another event that interested us much yesterday, the Pot Limit Omaha tournament since 4 Quebeckers were still in the race for the bracelet. Phil Ivey was also still alive in the tournament, but sitting on a single big blind. The experience was obviously not very long for Ivey.
Unfortunately, the Québécois 4 still in the tournament, none has crossed this day. None nor did qualify for a scholarship (63 places were paid on 589 entries).
Today should be the last day of this tournament and it Vadzim Kursevich which is leading with 741,000 tokens. John Racener is still in the race, who was on the final table of the event main in 2010 with Poker_John! Other known names include Erik Seidel, who had a year 2011 incredibly pay!

Event #27 of H.O.R.S.E. ($1500) - JPP still in the race!
An impressive number of 889 players entered this tournament! Among them, 5 Quebec including André Boyer, Jonathan "Poker_John" Duhamel, D0r1t0s, JPP (Jean-Philippe Piquette) and Miguel Proulx (Mig). The first day was difficult for the Quebec delegation who have reason 4 of our horses (aside from JPP who is still in the race).
JPP is currently 138th on the 165 remaining players with a stack of 10,000 chips. Our eyes will be obviously riveted on him today!
To watch today:

The final heads-up battle between Cassidy and Nguyen in the #24 event.
The performance of JPP in the #27 of H.O.R.S.E. event
The end of the #26 of PLO event! Seidel add another bracelet to his collection?
Event # 28 of No Limit Hold'em 4max $ 2500
You can follow the news of the different tournaments on our forums by visiting the following links:

Event #23-No - Limit Hold'em 6 - max to $3000
Event #24 - Omaha Hi-Low Split 8-or-Better
Event #25: Limit Hold'em Shootout
Event #27 of H.O.R.S.E. ($1500)
BLOG COMMENTS POWERED BY DISQUS
---