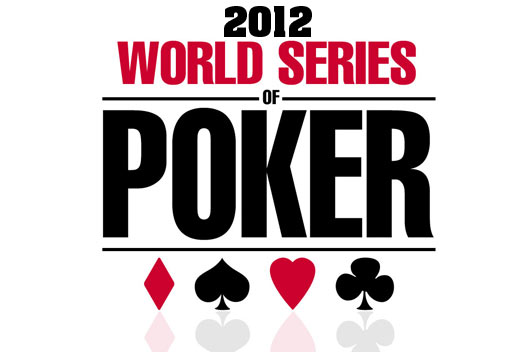 Another difficult day for our Quebecers. JPP is not accessing the 3rd day of HORSE tournament and all Quebecers are out during the first day of the tournament 4max. Fortunately, some good news as you will read below.

Event # 24 - Omaha Hi-Low Split 8-or-Better - No surprise to Joe Cassidy

The end of this event was not really a surprise to anyone when Joe Cassidy was a considerable advance on Scotty Nguyen (3M vs 845K). In the beginning of the duel, Scotty lost several small pots before doubling and then lose a few small pots.
In the final hand, Scotty least 250K chips and pushed all in against open raise with J852 and Cassidy Cassidy was not really a difficult decision with his AK52. The flop fell AQ8, turn J, river and T Cassidy now had all the chips in the tournament! For its second position, Scotty wins still $ 182.213 and Joe Cassidy won the precious bracelet for this event and the $ 294.777 that accompany it. Recall that Scotty Nguyen already has 5 WSOP bracelets and over $ 5M in earnings during WSOP events only!
Recall that Phi Ivey finished 3rd in this tournament and missed the bracelet around. For his performance, he pocketed $ 136.046.
Event # 25: Limit Hold'em Shootout - Brian Meinders won the bracelet and $ 116.118
Our interest was obviously a bit smaller for this tournament since Chritopher "D0r1t0s" McClung was eliminated, but even a few words to tell you how the tournament ended.
The finalists were the bracelet:
Darin Thomas 1 155,500
2 Preston Derden 157,500
3 Christopher Hartman 162,500
4 Victor Ramdin 165,500
5 Brock Parker 164,500
6 Christopher Vitch 162,000
Sean Rice 7 160.000
8 Brian Meinders 162.400
9 Ian Johns 159,000
10 Matthew Schreiber 154,500
Each player then provided a grant of $ 7,164. After a few hours of play, Brian Meinders who finally got the better of his table. For his performance, he won the bracelet and $ 116.118 Other grants are as follows:
1 Brian Meinders $ 116.118
2 Darin Thomas $ 71.704
3 Christopher Vitch $ 51.861
4 Victor Ramdin $ 37.897
5 Brock Parker $ 27.986
6 Preston Derden $ 20.886
7 Matthew Schreiber $ 15.747
8 Sean Rice $ 11.992
9 Ian Johns $ 9.225
10 Christopher Hartman $ 7.164
Event # 26 Pot Limit Omaha - Austin Scott won his first bracelet

Although all Quebecers had already left in the tournament, there were still a few interesting names that follow Erik Seidel in this tournament.
Unfortunately for Seidel, his quest for the bracelet must be given when it is released 18th tournament. John Racener is itself released 13th for a purse of $ 16.707 and the final duel took place between Brett Richey and Austin Scott. It is ultimately the American Austin Scott, who won the tournament the $ 361.797
HORSE Event # 27 ($ 1500) - JPP was card dead and was eliminated before grants
During this tournament, our eyes were on Jean-Philippe Piquette alias JPP! His stack was precarious, but it was hoped that with a little luck and some good shots, he could become one of the leaders!
Unfortunately for JPP, on his way to the bracelet has stopped suddenly. After "card dead" for a while, JPP went all in in a hand of Stud with KcTc4c vs 774. Unfortunately for JPP, no map to help and the two pairs of his opponent were enough to win the hand .
The action of this tournament will resume today while still 18 players. Ylon Schwartz is the leader with 416,000 chips. Note the presence of Allen Cunningham who is middle stack with 131,000 chips.
The 18 remaining players are guaranteed a scholarship of $ 7,116. The action of this tournament will resume at 16h Quebec time! The winner will receive $ 267.081
Event # 28 No-Limit Hold'em 4max - Many Quebecers entered, only one pass to the next round

Exciting tournament if there is one. With only 4 players at your table, the action is more present. All players must obviously play a bigger percentage of their hands which leads to inflamed parts more tournaments than 9 or 10 players per table standards. Comments players for this tournament are very positive and we hope to see this tournament next year that it is only in its first edition.
So this year, for the first edition of the tournament, 750 people have registered. Of those, Eric Cloutier (born in Quebec, but now residing in Lafayette to the United States), Jonathan Driscoll alias Da_Engineer Spencer Stacey Quebec, Philippe "PhilLeDingue" Boucher, Martin Leclerc, Sean Grover Montreal, Sam Chartier and Jonathan "Poker_John" Duhamel.
Despite this beautiful Quebec delegation, only 1 Québécois is still alive in the tournament (Eric Cloutier) and we will closely today. For now, the chip leader Steven Weiss with 171,000 chips. 80 places will be paid in this tournament. The smallest grant will be $ 4,385 and the first win $ 392.476
Coming up today:

The end of the tournament HORSE $ 1,500
The second day of the tournament 4max which should be completed tomorrow
The tournament Seniors No-Limit Hold'em Championship, a poker tournament for players 50 years and older!
The tournament 2-7 Draw Lowball (No Limit) $ 1,500

In closing, on his official page, Laurence "LadyLuck" Grondin publish:
"Well finally a result of the tournament! I won a $ 500 satellite last night for $ 10,000!"

Laurence Congratulations and good luck in your Main Event!

You can follow the progress of tournaments on our forums following the links below:

Event # 24 - Omaha Hi-Low Split 8-or-Better

Event # 25: Limit Hold'em Shootout
Event # 28 No-Limit Hold'em 4max
BLOG COMMENTS POWERED BY DISQUS
---