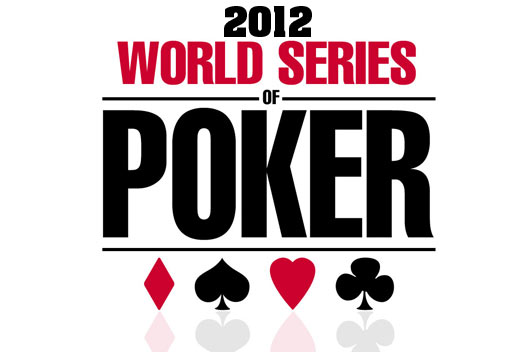 David Baker won the bracelet in the #37, Miguel Proulx finished 13th in the #38 and 2 Quebec including Laurence "Sharon" are still in the race in the # 41 event.
Event #37 Eight Game Mixed ($2500) - David Baker won the bracelet
This tournament was supposed to be completed in three days, but finally is will be stretched over 4 days. It was David Baker who won the $271,312 and the bracelet.
Other positions went as follows:
2nd: Greg Mueller $ 167,637
3rd: Kevin Calenzo 106, $ 564
4th: Joseph Couden $76,841
5th: Donnacha O'Dea $56,277
6th: Konstantin Puchkov $ 41,844
Event #38 hold ' em no limit to $ 1500 - Miguel Proulx finishes 13th
Tournament on which we had secured eyes as a member of our forums was still in the race for the bracelet! Miguel "Mig" Proulx was to monitor when the action would resume.
Unfortunately for Mig, his race stopped shortly before the final table while he finished in 13th position for $ 27,367, which is still quite an achievement. The final table was comprised almost exclusively of Americans with the exception of Kristijonas Andrulis of Lithuania.
It was Dung Nguyen, who won the jackpot $ 607,200 most prestigious bracelet! It was for him to his first purse in a WSOP tournament and obviously, his first bracelet!
Again, we congratulate Miguel for his performance and we wish him the best of luck for his upcoming events!

Event #39 - Championship of Pot - Limit Omaha $ 10,000 - there are more than 13 players!
Remember that no Quebec had managed to survive the first day of this tournament of OLP. After a second day of play, there are now only 13 players, all insured $ 33,794.
The leader in chips is currently Andrew Brown (1. 7 M) followed by Sammy Farha to 1. 1 M. When the action resumes today, the blinds will be at 6000/12000.
The winner of this tournament will win a $ 661,000 interesting!
Event #40 - Limit Hold'em $2500 - Vincent Gironda is currently leader in chips!

The action resumed yesterday 101 players remaining in the race. After the day of play of yesterday, there are now only 10 players that make the final table. All players are guaranteed to win $ 12,682 and the winner of the tournament will win $ 182,088
The leader in chips is currently Vincent Gironda with 550,000 chips closely followed by Terrence Chan with 418,500 chips. The winner of this final table will be known today!

Event # 41 No-Limit hold ' em - Laurence "Sharon" still in the race!
1394 people took part in this tournament which many québécois: Amirouddine Alibay, Gregory Baksic, Patrick Boisvert, Philippe Boucher, Erik Cajelais, Sam Chartier, Jonathan Driscoll, Jonathan Duhamel, Marc Dupré, Jason Duval, Jiachen Gong, Laurence Grondin, Shayne Khanna, Chanracy Khun, Pascal LeFrançois, Chris McClung and Mikolas Nickoletopoulos.
At this stage, there is still 324 players still in the race with two Quebecers: Dhayne Khanna with 28,600 tokens and Laurence Grondin in 128th position with 41,400!
When the action resumes today, the blinds will be at 400/800! The winner of the tournament will receive $ 742,072
Currently, the leader is Jarred Solomon with 167,500 chips!
We will therefore follow this tournament very closely today and wish the best of luck to our two Quebecers and Madam LadyLuck especially!
Event #42 of Omaha/Seven Card Stud Hi-Low 8 or Better! ($2500)
393 players took part in this tournament, hard to pronounce 8 times is safe with soda crackers in your mouth! Among these players, we find no québécois. The leader of the tournament is currently Marc Dickstein with 58,100 chips. The winner of the tournament will collect about 25% of the prize pool, i.e. $ 228,014 Le tournament is scheduled on 3 days and will end tomorrow!
To watch today:
-The end of Pot-Limit Omaha tournament with a $ 10,000 buy-in!
-Our two Quebecers still in the race in the tournament to Hold'em $ 3000 of which the famous Sharon!
-The beginning of the tournament No-Limit Hold'em $ 1500 in which many québécois should register
Discuss the various tournaments on our forums by following the following links:
Event #37 Eight Game Mixed ($2500)
Event #38 hold ' em no limit to $ 1500

Event #39 - Championship of Pot-Limit Omaha $ 10,000
Event #40 - Limit Hold'Em to $ 2500
Event # 41 No-Limit hold ' em ($3000)
Event #42 of Omaha/Seven Card Stud Hi-Low 8 or Better! ($2500)
BLOG COMMENTS POWERED BY DISQUS
---