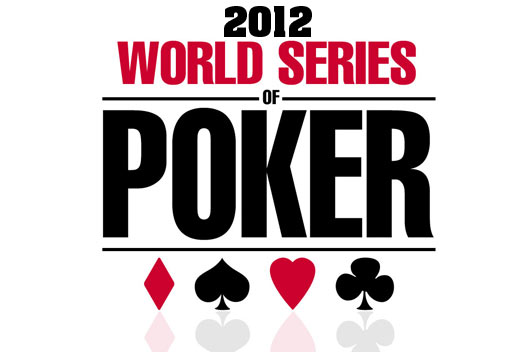 We follow with attention the #41 event in which Sharon was still active. Unfortunately for her, she is out 10 seats before money. Today we will particularly follow the event #43 hold ' em no limit in which many québécois including PhilLeDingue and Roch Cousineau are still in the race!
Event #39 - Championship of Pot-Limit Omaha $ 10,000 - German Jan-Peter Jachtmann wins the bracelet
Yesterday, it was more than 13 players in this tournament of OLP! All players had to give their best poker because of the gap between a 13th place and a 1st place.
The player who finished in 13th place earned $ 33,794, while the player who finishes first button $ 661,000!
After several hours of play, the final duel had finally arrived; the American Andrew Brown was measured to German Jan-Peter Jachtmann.
In the final hand, the German pushed all-in with Ac - 4 s - 5 h - 2s on 2d - 3 h - Qs - 9s. Brown call for all his chips with top set. Jachtmann has a wrap, i.e. a draw to straight as well as the flush draw. The river completed the straight to snatch little Brown his second bracelet at the WSOP. He consoles himself with a $ 408,393 grant
For Jan-Peter, this is his first bracelet and its 2nd award in the WSOP!
Event #40 - Limit Hold'em $2500 - Ronnie Barhad wins the bracelet
Vincent Gironda who was leader in chips before the start of the day eventually finished 3rd in Limit Hold'em Tournament ' $ 2500 for a purse of $ 73,040. 2 Canadians have known a good tournament; Sorel Mizzi finished 5th for $ 33,541 and Terrence Chan finished 7th for $ 17,107.
The tournament was eventually won by Ronnie Bardah who earned a $ 182,088 grant more bracelet! It is for him to his first bracelet and his 3rd Award in a WSOP tournament. It brings the total of his WSOP earnings to a half million dollars.

Event # 41 No-Limit hold ' em $3000 - Joseph Chaplin is leader of the tournament!
This tournament interested us especially because Laurence "Sharon" was in a good position. Malhreusement for her, she completed 10 spots before being in the money. On her Twitter she stated: "I just bubbler tournament 10 front the cash.." I am vrmt not good mood #wsopq".
Guard your "good run" for the tournament main Laurence! We will have the pleasure to follow you in your next upcoming tournaments (very soon).
At this stage, there are still 30 players remaining in the tournament, and all are in the money.
The leader in chips is currently Joseph Chaplin with a little more than 1 M. When the action resumes today, the blinds will be 4000/8000 with ante to 1000. The winner of the tournament will receive $ 742,072

Event #42 of Omaha/Seven Card Stud Hi-Low 8 or Better! ($2500) - there are more than 22 players!
Tournament less popular than Hold'em tournaments ' em in which 393 players took part. After a day of play, there are still 22 players, all insured paid $ 6,884. The winner will be known today and win $ 228,014.

Event #43 of No Limit Hold'em $ 1500 - Roch Cousineau among leaders!
2770 players participated in this tournament ' no limit. In the lot, there were obviously many québécois which: Amirouddine Alibay, Gregory Baksic, Robert Barillaro, Theetge Benoît, Jean Bergeron, Marc-Étienne Blais alias Marke, Philippe Boucher alias PhilLeDingue, Patrick Boisvert, Sébastien Boisvert, Robert Bonneau, Erik Cajelais, Marc Carpenterperreault, Sam Chartier, Roch Cousineau, Jonathan Driscoll alias Da_Engineer, Jason Duval, Richard Gauvreau, Jiachen Gong, Jean Goulet, Jason Hallée, Gabriel Houle alias GabyGaby, Chanracy Khun alias ChanMix, Mathieu Laforce, Pascal LeFrançois, Pablo Mariz Deal_me_in, Chris McClung alias D0r1t0s alias, Marc-Étienne McLaughlin aka "Général Irish", Allen Michel, Jean-Philippe Matte alias Jphil, Jean-Philippe Piquette alias JPP, Dany Poulin, Miguel Proulx, Sébastien Proulx, Mark Tadros and Brent Wajcman.
At this stage, there are still 320 players remaining in the race and the leader in chips is Sam Barnhart with 169,300 followed closely in 5th position by the Québécois Roch Cousineau to 110,100 tokens!
Other Quebecers are also in the race! 63rd ranked found PhilLeDingue with 56,600 tokens, ranked 66th, Sébastien Boisvert with 55,800 tokens, ranked 258th, Marc Carpenterperreault with 17,000 chips and finally, Jean Ledoux ranked 298th with 11,300 tokens.
The action of the tournament will now resume until a possible final table. The tournament should theoretically be completed tomorrow evening. The winner will return home with $ 654,380!
PokerCollectif wishes the best of luck to Quebecers still in the race!

To watch today
-No Limit Hold'em Tournament final ' $ 3000 (#41 event)
-Quebecers still in the race in the event #43 and especially Roch Cousineau among leaders in chips!
-The beginning of the No Limit Hold'em Tournament ' $ 1000 in which we should find several Quebec!
Discuss these different tournaments on our forums by following the following links:

Event #39 - Championship of Pot-Limit Omaha $ 10,000
Event #40 - Limit Hold'em to $ 2500
Event #41 No-Limit hold ' em $3000
Event #42 of Omaha/Seven Card Stud Hi-Low 8 or Better!
Event #43 of No Limit Hold'em to $ 1500
BLOG COMMENTS POWERED BY DISQUS
---