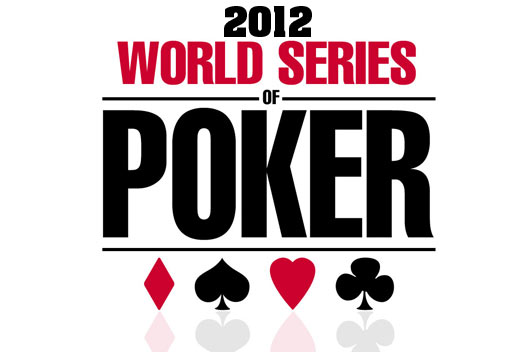 Turnaround situation in the 41 event, our two Quebecers in the 44 are out, but still affect a scholarship (slight consolation prize), but Lindley and Jason Duval aka dog baby are still in event 46. They will be followed today.

Event # 41 No-Limit hold ' em $3000 - twist in the final duel
Yesterday was a day of extra time for event # 41 players.
When the tournament resumed, Jackie Glazier had a relatively comfortable on his opponent Greg Ostrander since it had 9.4 M chips against the 3 m of his opponent.
Yet, despite this advance, Jackie has finished 2nd in this tournament and it was American Greg Ostrander, who won the bracelet and $ 742,072. For Ostrander, it is his first bracelet WSOP and his 3rd career award.
Jackie Glazier meanwhile will have to postpone its bracelet projects. It was his 2nd WSOP and with his 2nd position scholarship, it brings the total of his career earnings in the WSOP $ 490,643.

Event #43 of No Limit Hold'em $1500 - read Henry wins the bracelet!
No Quebec had managed to cross the day 2 of the tournament. When the action resumed yesterday, it remained more than 20 players in the race. After several levels of play, it was American Henry Lu, who won the tournament and the $ 654,380. The other positions are as follows:

2 Neil Channing $406,409
3 James Mackey $ 286,633
4 Tom Alner $207,019
5 John Nelson $ 151,338
For Henry Lu, it was his first career bracelet and its biggest gain in life.

Event #44 of No Limit Hold'em at $ 1000 - our two Quebecers will not pass to the next step
We obviously follow this tournament very closely in which 2 Quebeckers were still in the race, namely Pascal LeFrançois and Sebastian "RockXStar" Roy.
Unfortunately for our two Quebecers, the race is stopped sooner than expected. Pascal LeFrançois was released in 260th position for a purse of $ 1,937 and Sébastien Roy finished 190e $ 2,336.
At this stage, there are still 16 players in the tournament and the leader in chips is the American Thomas Conway who has 880,000 tokens. All players are guaranteed to receive $ 16,588 and the winner of this tournament will win $ 464,464
When the action resumes, the blinds will be at 6000/12000 with antes in 2000.

Event #45: The Poker Players Championship! -Andy Bloch is leader, Negreanu eliminated
No Quebec was enrolled in this tournament, but several interesting players were to follow.
Yesterday, a little less than half of the players have been eliminated. On the 108 entries, there are now 62 players. Canadian Daniel Negreanu unfortunately is no longer in the race.
At this stage, Andy Bloch is leader with 687,000 chips followed very closely by Abe Mosseri at 633,100 tokens. Note that the 2 brothers Mizrachi (Michael and Robert) are also among the leaders.
The action will resume today at 17 h 00 Montreal time.

Event #46 of No Limit Hold'em $2500 - Jason Duval with a good stack, Lin still with life with a few big blinds
Hold'em tournaments ' em are pretty popular among Quebecers since the beginning of the WSOP and as elsewhere, many Quebecers took part in this tournament to $ 2500. In alphabetical order: Amirouddine Alibay, Gregory Baksic, Philippe "PhilLeDingue" Boucher, Érik Cajelais, Sam Chartier, Jason Duval, Nabil Glenza, Laurence "Sharon" Grondin, Vincent Jacques, Shayne Khanna, Chanracy Khun alias Chanmix, Pascal Lefrancois, André Markovinovic, Chris McClung alias D0r1t0s and finally, Carlo Vignone.

Among those registered, remains more than 2 Quebec, that is Pascal LeFrançois ranked 214th with 14,500 tokens and Jason Duval ranked 23rd with 94,400 chips.
The current leader is Ryan D'Angelo with 190,300 chips.
When the action resumes today, the blinds will be 500/1000 with antes at 100. The winner will receive $ 694,609!
To watch today:
Pascal LeFrançois and Jason Duval in the 46 No Limit Hold'em event ' em!
PokerCollectif wishes the best of luck to our two Quebecers still in the race!

You can discuss these different tournaments on our forums by clicking on the tournament of your choice:
Event # 41 No-Limit hold ' em $3000
Event #43 of No Limit Hold'em to 1500
Event #44 of No Limit Hold'em to $ 1000
Event #45: The Poker Players Championship!
Event #46 of No Limit Hold'em to $ 2500
BLOG COMMENTS POWERED BY DISQUS
---