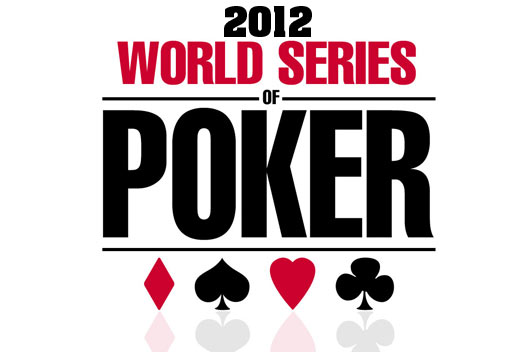 Michael "The Grinder" Mizrachi won the bracelet in the event #45, Roch Cousineau passes very close to winning a bracelet in the #47 event, Jonathan Duhamel is a fellow in the #48 event and 5 Quebecers will be to follow today in the tournament to Hold'em no limit $ 5000 now underway!

Event #45: The Poker Players Championship! -The Grinder won a third bracelet!
Yesterday before the start of the day, it remained more than 8 players in this tournament and Michael "The Grinder" Mizrachi was leader in chips! Well, Michael has taken advantage of this advance to move until the final duel to eventually prevail against the American Chris Klodnicki. With this first position, The Grinder wins his 3rd bracelet in the WSOP and an interesting purse of 1, 4M. It thus brings the total of his earnings in WSOP tournaments at 6,754,050$.
A great performance of a player to watch in the upcoming WSOP main event soon!
Event #47 of Pot Limit Omaha Hi-Low Split-8 or Better $ 1500 - Roch Cousineau finished 3rd!
The eyes were turned towards Roch Cousineau of Gatineau in this tournament while he was in a very good position to access the bracelet. Things are decided at the last minute and unfortunately, Roch has escaped the bracelet of little, who finished 3 for $ 103,538. It was her 2nd fellowship this year, and his 4th career. It brings the total of his earnings to $ 115,901. Hats off for this beautiful performance!
It is finally the Steven Loube American who won the $267,345 and the bracelet! It was for him to his first bracelet and his first career award in a WSOP tournament!
Event #48 Limit Hold'em $3000 - KK < AQ out Duhamel
Jonathan Duhamel was to watch in this tournament of Limit Hold'em at $ 3000. Duhamel began well, but come out with KK vs QA. Nice hand and we again you at the next tournament Jonathan! He finished in 17th position on 247 entries and still earned $ 7,303.
At this stage, there are still 2 players remaining in the race and this is Kenny Hsiung leading.
The winner of this tournament will win $ 165,205
Event #49: Ante only No-Limit Hold'em ($1500)
Remember that many québécois were registered for this tournament, but that none had managed to cross the first day. After 2 days of tournament, the leader is currently Eugene du Plessis with 996,000 chips! There are now more than 9 players. The smallest stack has 167,000. The winner of this tournament will receive a $ 256,691 grant
Event #50 of No Limit Hold'em $ 5000 - still 5 Quebecers in the race!
1001 players took part in this tournament including some Quebecers, as it was to be expected: Christos Arvanitis, Erik Cajelais, Sam Chartier, Stéphane Diamond, Jonathan Duhamel, Jeff Hakim, Shayne Khanna, Chanracy Khun, André Markovinovic and Pattaraporn McClung.
Among these players, Pattaraporn McClung is still in the race and among leaders, ranked 7th with 128,600 chips! The 50th ranked found André Markovinovic with 77,100 tokens, ranked 60th, Sam Chartier with 70,400 tokens, ranked 172nd, Jonathan Duhamel with 38,000 chips and finally, ranked 253, Chanracy Khun with 21,000 in chips.
The current leader is Nick Maimone with 196,600 chips. When the action resumes, the blinds will be at 400/800. The winner of this tournament will win almost 1 M $, that is, $ 952,694
We wish the best of luck to our Quebec still in the race!

To watch today

-Event #50 in which 5 of our Quebec are still in the race!
-The beginning of the #51, a Hold'em Tournament event ' women-only no limit. Entry to this tournament is priced at $ 1,000.


Discuss the various tournaments on our forums by following the links:

Event #45: The Poker Players Championship!
Event #47 of Pot Limit Omaha Hi-Low Split-8 or Better at $ 1500
Event #48 Limit Hold'em $3000
Event #49: Ante only No-Limit Hold'em ($1500)
Event #50 of No Limit Hold'em $ 5000
BLOG COMMENTS POWERED BY DISQUS
---