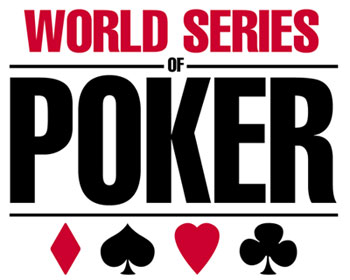 Event #15: No-Limit Hold'em 6-max ($3,000)
It is finally yesterday that ended this tournament while he remained more than 2 players in the race.
When the duel began, the two players had a very similar carpet and could expect a long struggle. And that is actually what happened. But the Belgian Davidi Kitai has had the upper hand on the American Gordon Vayo and finished this tournament champion. Kitai thus wins the bracelet and a grant of $ 508,640 while the U.S. leaves with $ 314,535.
For Kitai, it was his 3rd WSOP bracelet and his 22nd purse in a WSOP tournament.
Event #17: No. Championship - Limit Hold'em seniors ($1,000)
The tournament 50 years and more also yesterday concluded and it is the former Dan Heimiller taxi driver who got his hands on the bracelet and $ 627,462. For him, it was his 2nd career bracelet and its 52 awards in a WSOP tournament.
Event #18: Seven Card Razz ($10,000)
This tournament interested us yesterday by the presence of Daniel Negreanu who was in some quest for his 1 bracelet from 2014. Unfortunately for him, things were not as he would have desired it and finished in 10th place for a purse of $ 28,878.
This is George Danzer German who has won honors and the $ 294,792 grant. On the photos posted by the WSOP following his victory, he can see that he was visibly very happy with his achievement!
Event #19: No-Limit Hold'em ($1,500)
The only Quebecer to aspire to the bracelet in this tournament was Guy Lepage, better known under the name of Guy A. Lepage. Even if it had a good start, Guy did not get further than the 132nd position during this crucial day. For his performance, he pockets still $ 3,506.
The tournament is not yet complete and will resume today at 4 p.m., Montreal time. There are still 12 players remaining in the race, all insured for a value of $ 29,709.
The winner Meanwhile receives $ 514,027.
Event #20: No-Limit Hold'em Shootout ($3,000)
After 2 days of game, we know the finalists of the tournament. 389 entries, there are now more than 10 players in this tournament. The final table will be played today.
At this stage, all players are guaranteed a scholarship of $ 16,609. The winner will receive Meanwhile $254,891.
Event #21: No-Limit Hold'em ($1,000)
This is a total of 2043 players who are registered to this popular tournament ' em including several Quebeckers.
After the first day of games, 168 players remain including:
Jean-Pascal Savard ranked 76th with 32,400 tokens
Sam Chartier in 78th place with 32,200 tokens
Jacques Iza ranked 79th with 32,000 chips.
As the tournament promised 216 scholarships, all will be paid. At this stage, our Quebecers are sure to reap at least $ 2.059.
Event #22: H.O.R.S.E. ($10,000)
A surprising number of 200 players participated in this tournament with $ 10,000. Among the registered, Jonathan Duhamel , who is still in the race after the first day. It is however the 116th ranked with his 10,400 chips.
We also note the presence of Daniel Negreanu in 62nd place with 45.600 tokens and Phil Ivey in 53rd place with 52,800 tokens.
The current leader is Jeff Madsen who has 129,200 tokens.
To watch today:
-The #21 in which Quebecers 3 event are still in the race
-The #22 of H.O.R.S.E. event in which we will follow Duhamel, Ivey and Negreanu.
-The #23 event that begins today and which should be very popular is a Hold'em Tournament ' turbo em $ 1,000 buy-in.
Discuss the performance of Quebecers to the WSOP 2014 on PokerCollectif forums: 3 québécois in silver will move to the day 2 of the event 21
BLOG COMMENTS POWERED BY DISQUS
---