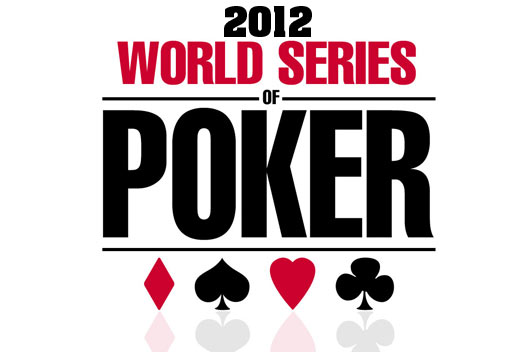 Roch Cousineau is closer than ever to the bracelet in the #58 event and will monitor today! Just like our remaining in the #59 event (many!) québécois! After these completed tournaments, we are ready to follow the 2012 WSOP Main Event!

Event #57 No Limit Hold'em Six-Handed ($10,000) - the final duel will play today!
This tournament was supposed to be completed yesterday, but at this stage, there are still 2 players ready to compete for the final duel today. And it is quite normal to be fresh and available when playing for over $ 400,000. A player who finished 2nd in the tournament will win $ 701,757 so that a player who finished first will win 1, 1 M$. The gap between these scholarships deserves a night's sleep.
Gregory Mason is currently leader in chips and 9.8 M while his opponent has 4. 3 m$.
The action resumes today at 16:00 time of Quebec!

Event #58 Pot Limit Omaha Hi Low Split-8 or Better! ($3000) - Roch Cousineau more near the bracelet ever!

Yesterday this tournament interested us greatly since the Quebecers Roch Cousineau was among leaders and en route to a 2nd final table and a first bracelet!
Today, while there are more than 3 players, Roch Cousineau is still in the race and even better...It is leader in chips and more closely than ever with a bracelet!
It currently has 2.3 M chips so that his opponents have respectively 1.5 M and 580K.
Roch is currently guaranteed to win $ 135,858. If he finishes first, it's $ 330,277 that it will affect!
The action of this tournament will resume today at 5 pm!
The PokerCollectif team wishes the best of luck to Roch Cousineau in its race to the bracelet!

Event #59 No Limit Hold'em ($1000) - several Quebec still in the race today!
Yesterday took place the day B of this tournament which has finally 4620 entered! At this stage, it remains still 726 players and many québécois are still in the race and will follow today.

683rd ranked to the found Antonio Muro with 4,675 tokens, in 625th place, Luc Rouleau with 6,975 tokens, ranked 563rd, Louis Lam with 8,625 tokens, 555th ranked, Éric Lévesque with 9,100 in chips, ranked 489th, Nicolas Aubin with 11,250 tokens, ranked 441st, Daniel Héroux with 12,925 tokens, 425 ranked, Patrick Girard, with 13,300 tokens, 419 ranked, Pierre Cloutier with 13,550 tokens, ranked 310th, Éric Tétreault with 17,400 tokens, 303 row, Sebastian "RockXStar" Roy with 17,650 tokens, ranked 229th, Jonathan Poulin with 21,975 tokens, ranked 219th, Alphonso "Berlino" Sorhaindo with 22,700 tokens, ranked 217th, Jiachen Gong with 22,900 tokens, ranked 95th, Benoit Gariépy with 32,600 chips and finally, the leader among Quebecers, ranked 15th, David Bonneau with 56,425 chips!
The tournament ends Sunday and the winner will receive $ 654,797! When the action resumes today at 16:00, the blinds will be 300/600 with antes at 75!
We will follow the action closely today and wish the best of luck to all our Quebec!

Event #60 2-7 Draw Lowball No Limit to $ 10,000-101 entries, but no Quebec!
101 players participated in this tournament, but no Quebec! Several stars of poker however registered in this tournament including Phil Galfond, Erik Seidel, Jason Mercier and Daniel Negreanu to name a few.
At this stage, it is Konstantin Puchkov, which dominates with 133,400 chips! There are still 54 players in the tournament and when the action resumes today, the blinds will be 400/800 with antes in 200.
Canadian Daniel Negreanu is currently 8th with 94,200 tokens!

To watch today!
The final of the #58 event in which Roch Cousineau is a leader! There are more than 3 players and Roch could very well win the bracelet!
The #59 event in which many québécois are still in the race!
You can discuss these different tournaments on our forums by clicking on the following links:

Event #57 No Limit Hold'em Six-Handed ($10,000)
Event #58 Pot Limit Omaha Hi Low Split-8 or Better! ($3000)
Event #59 No Limit Hold'em ($1000)
Event #60 2-7 Draw Lowball No Limit to $ 10,000
BLOG COMMENTS POWERED BY DISQUS
---