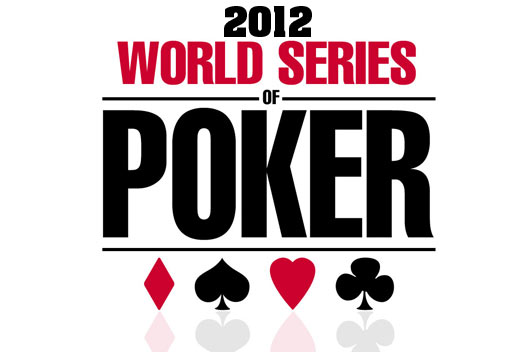 First bracelet for Canadian Ashkan Razavi; Player highstake Vincent Van Der Fluit wins in Pot-Limit Omaha; There are only four players in the tournament HeadsUp, while 25 survivors will return to tournament limit Hold'Em; Erik Cajelais and Phil Ivey won their first-round shootout tournament; Early WSOP Doyle Brunson while many familiar faces (including Phi Ivey, who will play two tournaments today) go on day 2. Below is the summary and the results of 6 June 2012 at the WSOP.
Event # 9 - No-Limit Hold'em $ 1500: Victory Canadian Ashkan Razavi.
The players were back for the final table. The eyes were then turned to the Bodog pro team, Amanda Musumeci, who as the chance to become the first woman to win a WSOP event since Vanessa Selbst in 2008. Part of the third, things were going smoothly for Musumeci, who have reached the final duel between her and the Canadian Ashkran Razavi.
Despite Ashkan Razavi is part of the sixth, it was a considerable advantage when the head-to-head with Musumeci started. The latter, however, was able to double and stand up to the Canadian, but it was not enough to capture the victory.
Ashkan Razavi therefore won the bracelet and the sum of $ 781,398. Amandi Musumeci, for its part, will have to settle for $ 481,643 and rely on upcoming tournaments to try to rewrite history.
Event # 11 - Pot-Limit Omaha $ 1500: A bracelet for the first player highstake Vincent Van Der Fluit.

The players were back to close the books of the eleventh event of the World Series in 2012. Particularly lowstack With four players, the action takes place rapidly while David Schnettler and Calvin Anderson could not cause miracle and that they have left a ten minute interval. Brian Garbe - another shortstack - was the next to join the spectators.
Conversely, things went more smoothly for Tristan Wade, shortstack the fourth day. He was the only player at the final table to already hold a WSOP bracelet. For a moment, it was believed to rise ... but he finally tilted in 3rd place.
The French Damien Lhommeau, meanwhile, finished in 4th place on the first hand back from the break, and harvest an amount of $ 74,536.
Then only remained the player highstake Vincent Van Der Fluit and the leader early in the day, Charles Tonne. Although the players were roughly equal in terms of tokens, Van Der Fluit only did a ton of bite. In twenty minutes, he gradually eliminated ton so grab his first WSOP bracelet and an amount of $ 265,221, while Tanker will settle for $ 164,132.
Event # 12 - No-Limit Hold'em Championship HeadsUp ($ 10,000): That the semi-finals begin.
32 players were back on the second day of duels. Among them, there were Antonio Esfandiari, Vanessa Selbst, Andrew Robl and a few other familiar faces. None of them, however, was able to reach the semis, then there are only Tommy Chen, Brian Hastings, Jason Mo and Brock Parker.
In the semifinals, while Chen will face Hastings MB Parker face. While the losers will have to settle for $ 130,606, the winners will compete in a final match where the winner will collect $ 371,498; the loser meanwhile reap $ 229,722.
Event # 13 - $ 1,500 Limit Hold'em: There are only 25 players.
222 players were still alive at the beginning of the second day of competition. Ten hours later, they are no more than 25. At the top of the rankings can be found Russian Leonid Bilokur only player to have reached 300,000 chips.
Proof that things can change quickly in poker, it only took a few hours to Tom Cage (although it had a good advantage over his nearest rival in the beginning of the day) to be eliminated before reaching the paying places .
The day has caused many casualties among the known players, including Justin Bonomo, Men 'The Master' Nguyen, Humberto Brenes, John Racener and Eric Buchman. There remains, however, some, including Isaac Haxton (18th place - 75 000 tokens) and Jennifer Harman (21st place - 60,300 coins).
There may be a lot of action back today, as the blinds will already 3000/6000. Half of the players will be less than a dozen big bet (12000) before them.

Event # 14 - No-Limit Hold'em Shootout $ 1,500 - Erik Cajelais won his first round.
Although there was a decline in popularity for the tournament this year, the unlimited Hold'Em format shootout is always a popular event at the WSOP. Remind those who do not know this format each table plays independently and the winner of each table advance to the next round.
Many Quebeckers were scattered over 120 tables, including: Gabriel Alarie, Philippe Boucher, Erik Cajelais, Jonathan Duhamel, Benoit Forcier, Jason Lavallee, Martin Leclerc, Eric Levesque, Ioannis Pentefountas, Allan and Rodney Puzantyan Ramalho. However, only Erik Cajelais was able to win his party and spend the next round.
Phil Ivey, Joe Cada, David Sands, Erik Seidel, Gavin Smith and Jeff Madsen are also players who won their tournament.
Action resumes today at 16h, Quebec time, yet one round while players will be spread over 12 tables of 10 players.
Event # 15 - Seven Card Stud Hi-Low Split-8-or-Better to $ 5000 - Many familiar faces survive the first day.
212 players responded to the call for this tournament Seven Card Stud Hi-Low Split-8 or Better $ 5,000. Unfortunately, no Quebecer participates. However, many familiar faces were present. This event also marked the first tournament of the 2012 edition to Doyle Brunson. Moreover, he received well-deserved applause. Doyle Brunson will return today, he temporarily occupies the 40th rank.
June 5th was a great day for Phil Ivey, who had done nothing worth far at the WSOP 2012. Having won his party to the event # 14, Phil Ivey was able to temporarily take the 15th. It will be back today and will probably run a tournament to another, while the action will resume at 17h Quebec time (one hour later than the event # 14).
In addition to Phil Ivey and Doyle Brunson, Todd Brunson is also found (10th), Barry Greenstein (12th), Eli Elezra (16th), Cyndy Violette (17th), Chad Brown (22), Huck Seed (25th), John Juanda (37th), Phil Hellmuth Jr. (47th), Andy Bloch (53) and several other familiar faces, all of which will return today among the 137 survivors.
Coming up today:
- End of headsup tournament, while only four players.
- The end of the tournament Limit Hold'em, where the action should be rather fast as the blinds increasing rapidly.
- Erik Cajelais who tries to move to the third round at the tournament Shooutout.
- Todd and Doyle Brunson, Phil Ivey and many well-known tournament Stud Hi-Low faces.
- Start another event Hold'Em $ 1,500, this time format 6-handed.
You can comment on the various tournaments by clicking the following links:
Event # 9 - No-Limit Hold'em $ 1,500 - First Bracelet for Canada at the 2012 WSOP.
Event # 11 - Pot-Limit Omaha $ 1,500 - Victory Vincent Van Der Fluit.
Event # 12 - NLHE Championship in HeadsUp to $ 10,000
Event # 13 - $ 1,500 Limit Hold'em
Event # 14 - No-Limit Hold'em Shootout 'at $ 1500 - Erik Cajelais and Phil Ivey won their first round.
Event # 15 - Seven Card Stud Hi-Low Split 8-or-better to $ 5000 - Start of WSOP Doyle Brunson and another good tournament for Phil Ivey.
BLOG COMMENTS POWERED BY DISQUS
---