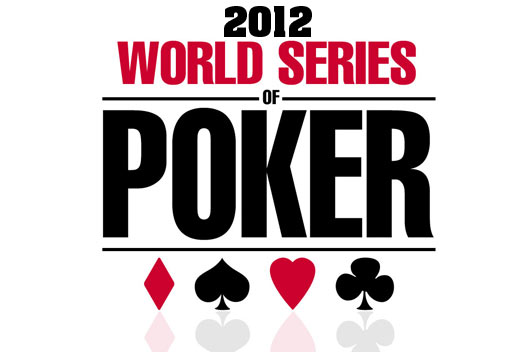 Gregory Mason wins the bracelet in the event #57, Roch Cousineau escapes bracelet closely, Éric Lévesque and Gylbert Drolet, pass to the next day in the event #59, the final table of the tournament's Draw Lowball $ 10,000 and the main event starts today! More details a little further down!

Event #57 No Limit Hold'em Six-Handed ($10,000) - Gregory Mason wins the bracelet!
The final duel of the tournament took place yesterday! Before the action begins, it is Gregory Mason who was leader in chips. It is ultimately who won honors, the bracelet and the 1.1 M $! Keith Lehr so close second for $ 701,757!
For Gregory, it was his first bracelet and his 5th career award. It brings the total of his winnings to 1. $2M.

Event #58 Pot Limit Omaha Hi Low Split-8 or Better! ($3000) - Roch Cousineau escapes little bracelet!
We followed this tournament very closely given that Quebecers Roch Cousineau was leader among the 3 remaining players!
Unfortunately, the Québécois has narrowly escaped it by finishing 2nd in the tournament against opponent Viacheslav Zhukov, who finished 1st and won $ 330,277!
It is the 2nd bracelet that escapes narrowly Cousineau. Whatever it is, Cousineau has $ 305,000 in gains to date in its 2012 WSOP, which is more than respectable!
It will probably review Roch at the main WSOP tournament that begins today!

Event #59 No Limit Hold'em ($1000) - Éric Lévesque and Gylbert Drolet still in the race!

When the tournament resumed yesterday, following Quebeckers were still in the race: ranked 683rd to the found Antonio Muro with 4,675 chips in 625th place, Luc Rouleau with 6,975 tokens, ranked 563rd, Louis Lam with 8,625 tokens, 555th ranked, Éric Lévesque with 9,100 in chips, ranked 489th, Nicolas Aubin with 11,250 tokens, ranked 441st, Daniel Héroux with 12,925 chips, 425 ranked, Patrick Girard, with 13,300 tokens, ranked 419th, Pierre Cloutier with 13,550 chips ranked 310th, Éric Tétreault with 17,400 tokens, 303 row, Sebastian "RockXStar" Roy with 17,650 tokens, ranked 229th, Jonathan Poulin with 21,975 tokens, ranked 219th, Alphonso "Berlino" Sorhaindo with 22,700 tokens, ranked 217th, Jiachen Gong with 22,900 tokens, ranked 95th, Benoit Gariépy with 32,600 chips and finally, the leader among Quebecers, ranked 15th, David Bonneau with 56,425 chips!
Several of these Quebec fell before the end of the day. Among them, there is Jonathan Poulin who finished 326e for $ 2,370, Patrick Girard who finished 315e for $ 2,370, Frédéric Bouari who finished 312th for $ 2,370, Benoit Gariépy who finished 245th $ 2.703, Jiachen Gong who finished 184th $ 3,119, Alphonso "Berlino" Sorhaindo who finished 136th to $3,659 and finally David Bonneau, who finished 63rd $ 8,857.

At this stage, it remains more than 51 players in the race including 2 québécois: Éric Lévesque ranked 27th with 242,000 tokens and Gylbert Drolet in 40th place with 147,000 tokens!
When the action will resume at 4 pm today, the blinds will be 4000/8000 with antes in 1000.
The current leader of the tournament is the Canadian Alex Cordero that 822,000 tokens! The winner of the tournament will win $ 654,797!
We wish the best of luck to our Quebec 2 still in contention!

Event #60 2-7 Draw Lowball No Limit to $ 10,000 - the final table will be played today!

101 people had taken part in this tournament, but no Quebec!
After a second day of play, there are only 10 players and the leader is currently Ashton Griffin which has 638,000 tokens!
The final table will be played so today to determine who will hand over the $ 294,321 Award and the bracelet! The action will resume at 5:00 pm and the blinds will be 4000/8000 with antes in 2000.

To watch today:
-The #59 event in which 2 Quebecers are still in the race, i.e. Eric Levesque and Gylbert Drolet!
-The final table of the #60 event, a Tournament Draw Lowball No Limit $ 10,000
-The beginning of the prestigious Main Event at the World Series of Poker! How many Quebecers will be that first day? The PokerCollectif team will follow this tournament with a magnifying glass!
Good luck to all our Quebec!

You can discuss the different tournaments on our forums by clicking on the following links:


Event #57 No Limit Hold'em Six-Handed ($10,000)
Event #58 Pot Limit Omaha Hi Low Split-8 or Better! ($3000)
Event #59 No Limit Hold'em ($1000)
Event #60 2-7 Draw Lowball No Limit to $ 10,000
BLOG COMMENTS POWERED BY DISQUS
---