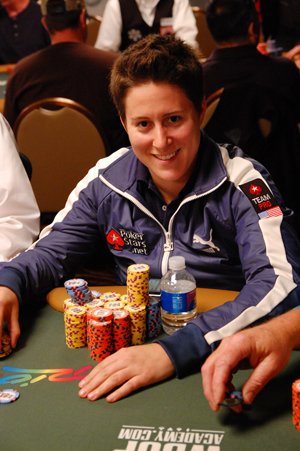 They were 387. It is more than 8. Despite the presence of two Quebec while it remained only 13 players (and a 3rd québécois, Ludovic 'theplux' Lachance who finished in 41st place), we saw back-to-back québécois Jean-Philippe Matte (JPhil) and Philippe Plouffe fall in battle, finishing respectively 13th ($17000) and 12th ($21000).
What catches the attention today is therefore the performance of Vanessa Selbst: the 26-year-old American could become the first player to win a double at the NAPT. She had been the big winner in the main event last year and began the final table in second position, very close to current leader Tyler Kenney.  Joe Tehan, the winner at the NAPT Los Angeles in 2010, is also always race and doubled him is also accessible.

Two players have an opportunity to write a page of history, in addition to winning $ 450,000. The results will be known today, while the action resumes at the moment.

The final table of the NAPT Mohegan Sun:
Seat 1: Joe Tehan 1,238,000
Seat 2: Thomas Hoglund Jr. 541,000
Seat 3: Dan Shak 1,571,000
Seat 4: Vincent Rubianes 1,711,000
Seat 5: Steve O'Dwyer 1,032,000
Seat 6: Tyler Kenney 3,021,000
Seat 7: Aaron Overton 373,000
Seat 8: Vanessa Selbst 2,249,000

You can follow the tournament by clicking the following link: NAPT Mohegan Sun 2011 - main event. What is Selbts or Tehan will succeed a double?
BLOG COMMENTS POWERED BY DISQUS
---