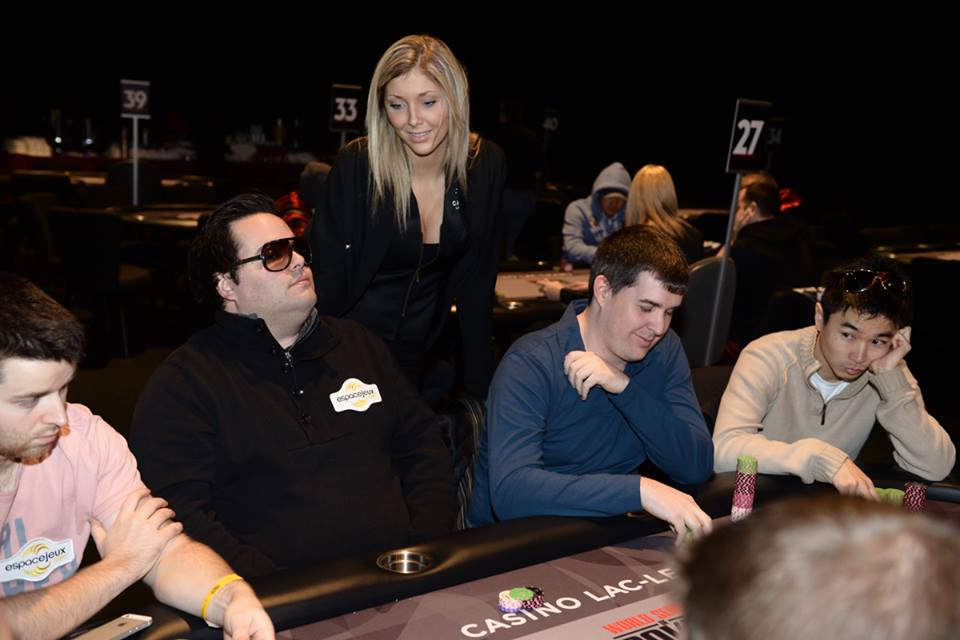 The action continues at the Casino du Lac-Leamy to the #7 of the WSOPC event, either the main event $ 1675. For a reminder of events, you can read or re-read our account of the first moments of this tournament series.
We know now that the total of registrants in this tournament is 371. The winner or the winner of the event will walk away with a cheque for $ 122,435. To date, the player in the best position to win this cheque is Charles-Alexandre Sylvestre (aka Chuck). If this name reminds you of something, it is not for nothing. This summer Charles-Alexandre won the #3 of the WSOP event. After his feat, we we were maintained with him an interview.
Charles-Alexandre closest rival less than half of his chips with 608 K.
At this stage, there are still 18 players in this tournament. Here are the players with their respective stack:
1 Charles-Alexandre Sylvestre - 1,227,000
2 Mike Leah - 608,000
3 Daniel Charette - 599,000
4 Dinara Khaziyeva 576,000
5 Bryan Moon 516,000
6 sol Bergren 503,000
7 Richard Reimer 461,000
8 Tony Della Sciucca 439,000
9 Gabriel Menard 435,000
10 Jason Sagle 312,000
11 Adam Podstawka 295,000
12 Justin Dean 270,000
13 Vladimir Faubert 248,000
14 Claude St-Pierre 235,000
15 Robert Repaci 209,000
16 John Nelson 189,000
17 John Pentefountas 168,000
18 Jeremiah Trépanier 151,000

The action will resume today at 13:00 local time. According to the speed of the action, the champion could be crowned at the end of the day. PokerCollectif will keep you of course aware of developments in this tournament.
Honorable mention to Eqn778 who finished 27th for $ 4000 and Rudyboy who finished 20th for $ 5400.
Discuss this news on PokerCollectif forums: Charles-Alexandre "Chuck" Sylvestre dominates ME of WSOP-C
BLOG COMMENTS POWERED BY DISQUS
---