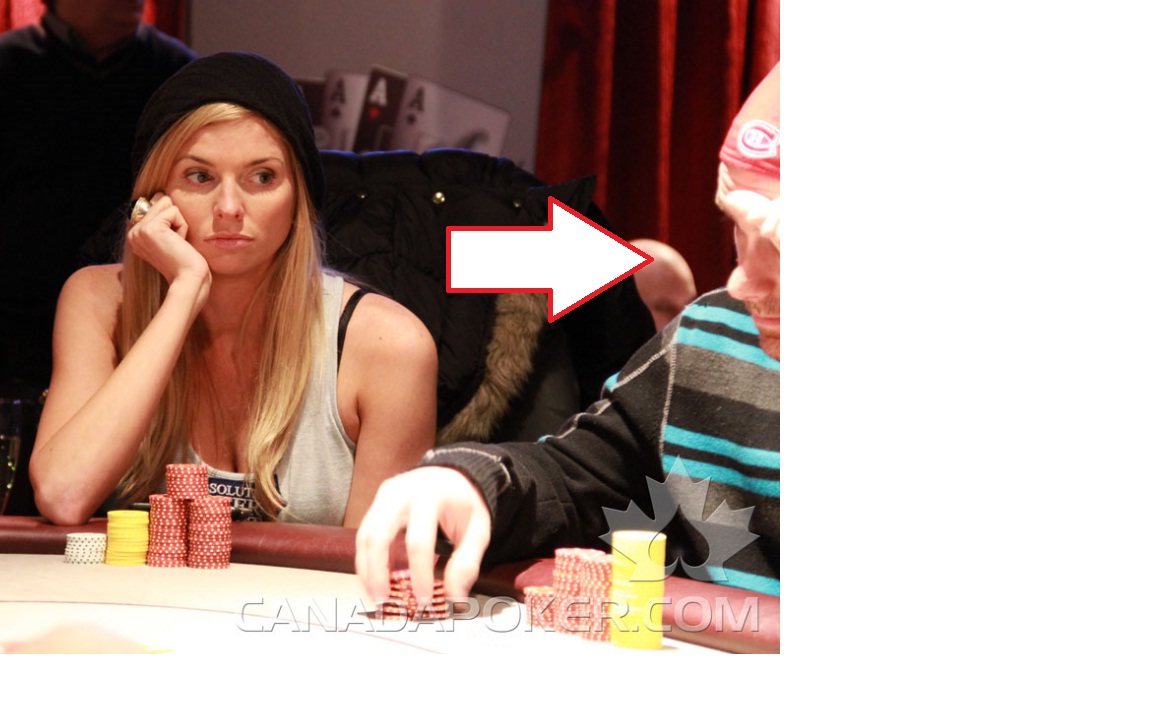 Christopher McClung D0r1t0s alias is an avid chips. Not just chip spicy cheese, but also those that can be found on the poker tables.
26 October, 12:50:

Chris has experienced exceptional year so far in terms of money finish. Countless its final tables and 2011 was the year the most lucrative of his career as a poker player.

The last tournament in which he has appeared is the EPT San Remo still in court. San Remo (also known as the Sanremo) is an Italian town in the province of Imperia in Liguria, Italy.

Chris has long been chip leader of the tournament. Currently, according to the latest chip counts, it is the fifth with 1.8 million chips.

For now, the positions belong to:

1 - Daniel Neilson 4,000,0002
2-Kevin MacPhee 3,500,0003
3-Barny Boatman 2,935,0004
4-Andrey Pateychuk 2,100,0005
5-Chris McClung 1,830,0006
6-Johnny Lodden 1,830,0007
7 Patrick Gastaldi 1,410,0008
8-Jan Bendik 1,250,0009
9-Dimitar Danchev 1,200,00010
10-Yorane Kerignard 1145000
Daniel Neilson got the chip lead when his JJ beat AQ Jan Bendik Table: 9-TKJJ. A square that pays!
Currently, the tournament is at 26 and the blinds are 20K-40K with 5K antes. There are 14 players and the winner
the tournament will receive a scholarship of 800K euros, slightly more than one million Canadian dollars.

PokerCollectif team and its members want the best opportunities to D0r1t0s for more things!

One time!

October 26, 1:00 p.m.
D0r1t0s lose a lot of chips when it is all in with his KhQc on Kc9d6s vs. askd Jan Bendik. The turning
and the river are brick red and unfortunately our Quebecers lose many feathers
this hand. January Bendik wins 1.7 million chips while McClung loses 1.5 M.
A few hands later, D0r1t0s will be out in 14th place for 27,000 euros. More details will follow later.
26 October, 13:10 finalizing of D0r1t0s
After losing a lot of chips with KQ vs AK, D0r1t0s had to be aggressive and steal blinds to continue
be in the part. So he tried a flying blind with 3c6s Rocco Palumbo had the chance to see distribute AdKh. The board
did not help at all Chris (9QQAK) and out of the tournament in 14th position. Congratulations anyway for this great performance!
It tells you surely next week on another final table!
Discuss this news on the forums PokerCollectif: D0r1t0s, the man who collected the chips.
BLOG COMMENTS POWERED BY DISQUS
---