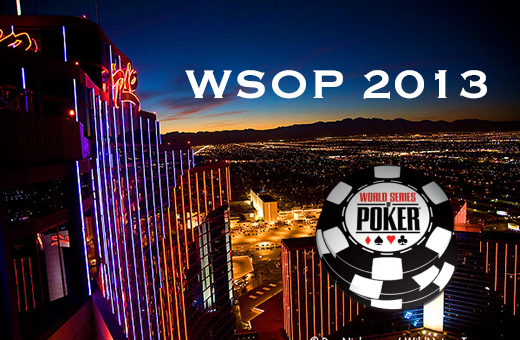 Event #30 - Hold'em no limit ($1000)
This Hold'em Tournament ' no limit to $ 1000 attracted 2108 players including several Quebeckers. One to do better was Michel Morin of Granby who finished in 70th place for a purse of $ 4,088. Otherwise it marks the presence of the Canadian John Thompson ranked 9th in the tournament for a prize of $ 25,488
The tournament was won by American Chris Dombrowski, who walks away with $ 346,332. For him, this was his first bracelet and his 16th purse in a WSOP tournament. It today brings the total of his earnings to $ 438,938.
Event #31-Pot Limit Omaha 8 ($1500)
When the action resumed yesterday, he remained still 129 936 registered players. Among this lot, no Quebec.
After yesterday's game, there are now 14 players. The tournament is dominated by Perry Green which has 491,000 tokens (slightly more only the following 4 other players).
It is this evening that we know the winner of the bracelet in this tournament as well as the winner of the $ 255,942.
Event #32 - Hold'em no-limit 6-max ($5000)
516 players participated in this tournament shorthanded. As Quebecers to this tournament, the only one still in the race is Jeff Hakim which is currently 103rd ranked with 27,300 chips.
The calibre of this tournament is quite relieved with several big names like Jason Senti, Phil Galfond, Jonathan Little (1st) and Daniel Negreanu (2nd).
The action will resume later today while it will remain still 128 players. Is that tomorrow night we know the winner of the bracelet and $ 606,317.
To rank among the fellows, the Montreal Jeff Hakim should finish ranked 54th and better to ensure a scholarship of $ 9240.
Event #33 - Seven Card Razz ($2500)
301 players participated in this tournament of Razz. No Quebec figure in this tournament. The tournament is currently dominated by David Bach, who has 51,300 tokens.
The winner of this tournament will win a prize of $ 178,052.
To watch today: Daniel Negreanu in the tournament 6 - max to $5000 that is currently in 2nd place. In addition, the beginning of the #34, a turbo tournament Hold'em event ' no limit to $ 1000 which should be very popular.
Discuss the performance of Quebecers to the WSOP on our forums: Daniel Negreanu 2nd in the tournament 6 - max to $5000
BLOG COMMENTS POWERED BY DISQUS
---