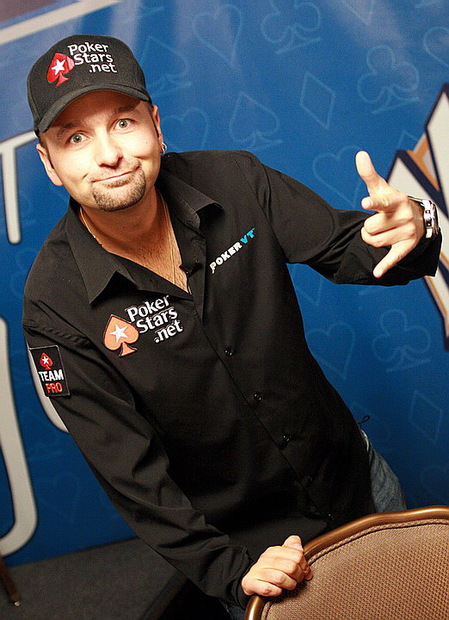 Discuss this news on the discussion forum by clicking the following link: http://forum.pokercollectif.com/poker-general/31528-nouvelle-pc-daniel-negreanu-se-lance-un-defi.html
After results in disappointing WSOP, Daniel Negreanu, the head of displays of PokerStars, is launched a challenge in order to silence his detractors.
"Most people who criticize my game and say that we must have played at least 50 k hands in order to draw conclusions. My goal is to get to 50 000 hands $ 100-$200 NLHE 6 - MAX by 31 December, and to do so fingers crossed! "he explained on his blog. "Many people say I didn't outright no chance to beat these limits. They seem convinced. I love the challenge! I'm not saying that I will necessarily succeed [...] but I take the challenge seriously and when I approach a challenge as well, I always feel I have a chance to succeed! ».
After reaching a low on July 23 with a loss of more than $ 300,000 on his PokerStars according to PokerTableRatings , Daniel seems to be in full possession of his faculties and saves now near $ 100,000 gain after gain on 23 July-$ 36,000, $ 118,000 on 24 July (its best day of gain under PTR), $ 35,000 25, $ 78,000 26th, $ 64,000 27, and close to $ 50,000 today, for a 7e straight day in positive territory.
It is interesting to note that two of the worst opponents of Negreanu are PokerCollectif players:
TakeChip relieved Negreanu $ 45,000, while Tiltman relieved him of $ 39,000.
TakeChip and Tiltman therefore are respectively the 7e and 9e worst opponents of Negreanu.
You can follow the results of Daniel Negreanu on twitter:
http://Twitter.com/REALKIDPOKER
A few hands of its last session:
Daniel hits the straight flush on the turn and won a $ 20,000 pot:
https://www.pokertableratings.com/replayer/index.PHP?site=stars & id = 47466383443 & hash = 8590257640
Pocket King of Daniel hit a set on the flop and he won a pot of $ 20,000:
https://www.pokertableratings.com/replayer/index.PHP?site=stars & id = 47466046093 & hash = 8590104556
Daniel hits a set of 3 in a 3bet pot and wins a $ 29,000 pot:
https://www.pokertableratings.com/replayer/index.PHP?site=stars & id = 47465781770 & hash = 8589954530
Daniel loses $ 33,000 when him and his opponent hits both the flush:
https://www.pokertableratings.com/replayer/index.PHP?site=stars & id = 47464359024 & hash = 8589334916
Daniel wins a pot $ 95,000 through his double draw color and against the pair top of «nutsinho»:
http://www.pokertableratings.com/hand-history/stars/47462889752/8588689787
You must be a (free) member of PokerTableRatings to see the hand history
BLOG COMMENTS POWERED BY DISQUS
---