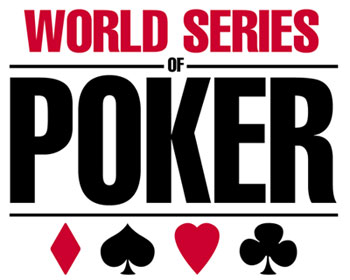 Event #12: Pot-Limit Hold'em ($1,500)
Is yesterday that ended this tournament's Pot-Limit Hold'em. It was Gregory Kolo American who has won honors, the bracelet and $ 169,225. For him, this was his first bracelet in a WSOP tournament and its first stock exchange.
Event #13: No-Limit 2-7 Draw Lowball ($10,000)
Yesterday, many were facing with this 2-7 Draw Lowball tournament in which Daniel Negreanu was in very good position. To the delight of several (those who have bet against) and the great sadness of others (those who have bet for), Daniel will narrowly escaped it, finishing 2nd for a purse of $ 156,674. It is American Paul Volpe, who runs away with the honors. In addition to the bracelet, he walks away with $ 253,524. For Volpe, he was a first career bracelet, but a 15th scholarship in a WSOP tournament.
It still remains much time to Daniel Negreanu to win his bracelet.
Event #14: Limit Omaha Hi-Low Split-8 or Better ($1,500)
This tournament also interested us by the presence of Guillaume "sixzeros" Rivet. Yesterday he was in a good position and today we have good news to announce that it is always the case.
Guillaume is 12th in 26 players remaining with 167,000 chips chips. The leader, Daniel Hirleman has 353,000.
At this stage, all players are guaranteed to win at least $ 8,559. All hoping to win the 1st prize amounting to $ 283,275.
We wish the best of luck to William for this crucial day.
Event #15: No-Limit Hold'em 6-max ($3,000)
As expected, this $ 6 - max to 3,000 tournament attracted some québécois. Among them, yet two in the race. Note the presence of friend Alibay ranked 91st with 33,000 chips and Jonathan Duhamel with 22,200 chips ranked 115th.
At this stage, there are still 144 players on 810 enrolled. To ensure a scholarship, players must finish ranked 90th or better ($5,041). All course will first place and its price of $ 508,640.
We wish the best of luck to our Quebec 2 in this tournament.
Event #16: Limit 2-7 Triple Draw Lowball ($1,500)
348 players took part in this $ 1,500 Triple Draw Lowball tournament. Among them, yet 54 are in the race today. There will be no Quebecers to follow today. The tournament is currently dominated by Mike Leah who has 91,800 tokens.
The winner of the tournament will win $ 124,510.
To watch today:
-Without a doubt, the #14 of Limit Omaha Hi-Lo event in which Guillaume Rivet is in excellent position.
- Friend Alibay and Jonathan Duhamel in the tournament $ 6 - max to 3,000.
-In smaller, could monitor the start of the 18, Razz tournament $ 10,000 event.
Discuss this news on PokerCollectif forums: Guillaume Rivet is 12th 26 in event no. 14
BLOG COMMENTS POWERED BY DISQUS
---