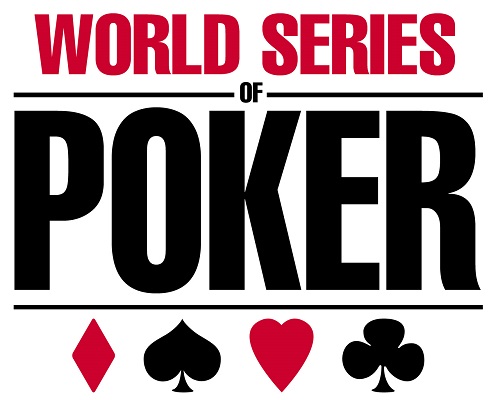 Event #8: Millionaire Maker ($1,500)
It is yesterday that ended this tournament which had attracted almost 8000 players. It is ultimately Jonathan Dimmig who won the 1, 3 m$ granted to the champion. Jeffrey Coburn Meanwhile finished 2nd for a purse of $ 815,963.
Event #9: No-Limit Hold'em ($1,000)
All Quebecers were eliminated in the tournament at the start of the day. The tournament is held to its conclusion and it is ultimately the American Jeffrey Smith, who won the honors and $ 323,125. For him, it was only his 2nd career award in a WSOP tournament.
Event #10: Limit Omaha Hi-Low Split-8 or Better ($10,000)
Another tournament which concluded yesterday. Earlier that day, it was the Russian Vyacheslav Ortynskiy, who was leading the tournament. He eventually finished 5th for a purse of $110K. It is the American Brock Parker, who won the bracelet and $ 443,407. With this award, it brings the total of his earnings at the WSOP to more than 2 M$. Note that Brock Parker has won 2 WSOP bracelets in 2009. in less than a week.
Event #11: No-Limit Hold'em 6-max ($1,500)
This tournament more interested us as others by the presence of Erik Cajelais which was 9th in chips. Yesterday, PokerCollectif informed you that Jonathan Duhamel was also present with a medium stack, but it was an error in the official reports of the WSOP. Therefore, Duhamel has not acceded to the 2nd day.
Although Cajelais has been good in this tournament, he has been stopped in 41st position for a purse of $ 7498. It's her first fellowship in 2014, which now brings the total of his earnings to more than one million dollars at the WSOP.
At the time of this writing, the tournament is not yet completed while there are 10 players with Mike Sowers to his head, he who has 1.4 M chips. The winner of the tournament will win a prize of $ 449,980.
Event #12: Pot-Limit Hold'em ($1,500)
A little less popular than expected, this tournament has attracted 557 players.
Today will be the day #2 of this tournament so that it has only 69 players. Note that only 63 will be in the money. Unfortunately, no Quebec was unable to access the 2nd day.
The winner of the event will be enriched by $ 169,225.
Event #13: No-Limit 2-7 Draw Lowball ($10,000)
A little tournament if there is one, because including the variant which is less popular than the Hold'em or Omaha, but also because of its high buy-in $ 10,000.
A beautiful chance for Phil Ivey and Daniel Negreanu to win their bet which is to win a WSOP bracelet.
For the moment, the 87 entries, it remains more than 36 players in the race. Daniel Negreanu is in 13th place with 89,600 tokens and it is Jennifer Harman who leads with his 133,800 chips.
In addition to the bracelet, the winner will be assured of an award of $ 253,524.
To watch today:
The day will be fairly quiet since only a tournament of Limit Omaha Hi-Low is expected and is not particularly tournaments that attract the most Quebecers. So we can follow Daniel Negreanu in 2-7 draw tournament that more than the others, will want to get their hands on a bracelet.
Discuss this news on PokerCollectif forums: Jennifer Harman dominates 2-7 Draw Lowball, Negreanu tournament still in the race
BLOG COMMENTS POWERED BY DISQUS
---