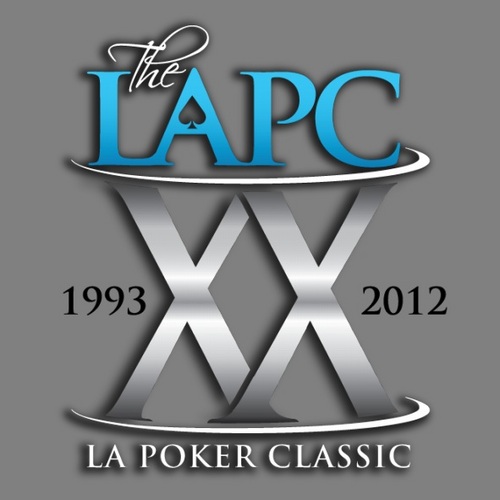 They were 98 to register for this tournament to $ 5100 buy-in at the Commerce Casino in Los Angeles, California.
Duhamel did not have time to relax much before making his tournament. He arrived in Los Angeles, took a few hours to settle and had time to take a shower before the tournament begins.
Starting stacks were 20,000. 4 hours later, Jonathan had 65,000 tokens! It took a few moments to do an update on his Twitter. But, as you know, this kind of comment often misfortune and a few minutes later, Jonathan is all in with QQ against AA which is holding firm.
Back to 48,000 tokens.
A little later, he loses another jar with KK when his opponent made 2 pair on the river and Jonathan ends up with only a little higher than the average in chips.
He finished his day 1 exhausted with 68,000 chips compared to the average of 60,000. At this stage, there are still 33 players on 98 registrants.
He continues to grinder until there are 10 players. 9 scholarships were only awarded in this tournament. Everything is going well and Jonathan is "in the money".
On the final table, but that there is more than 6 players, Jonathan made a square and double his stack!
Later three eliminations, it remains our champion, Vanessa Selbst and Josh Brikis. All players have a similar stack.
Brikis is finally eliminated and this is the final duel.
Do I need to tell you that this heads-up was aggressive?
On the final hand of the tournament, Duhamel 6bet all-in 37o and Vanessa call with 8 TB. The board does not help Jonathan who finished 2nd with a purse of $ 121,115. For his performance, Vanessa won $ 140,295
In addition to their scholarship, Vanessa and Jonathan won best PTPR (Poker Tournament Player Ranking) points.
The points are as follows:
PTPR POINTS DISTRIBUTION
VANESSA SELBST 100
JONATHAN DUHAMEL 60
JOSH BRIKIS 35
STEPHEN CHIDWICK 25
FARAZ JAKA 18
YURI SINIAK 10
MATT STOUT 8
MACLEAN KARR 5
JONATHAN POCKET 5
These points are used to determine who will be the player of the year 2012!
On that date, Duhamel has a head start on his opponents!
2012 PTPR LEADERBOARD
245 Jonathan Duhamel, Canada
160 John Dickerson, USA
143 Faraz Jaka, USA
139 Oliver Speidel, Australia
133 Vadzim Kursevich, Belarus
128 David Shallow, England
127. Matt Juttelstad, USA
126 Rinat Bogdanov, Russia
120 Seyed Edalat, USA
120 - read Anh, USA
115 Ruben Visser, Holland
109 Abraham Araya, USA
107 Noah Schwartz, USA
After a bracelet in the Main Event in 2010, Jonathan will be the player of the year 2012? One thing is certain, this is good start!
PokerCollectif and its members wish him the best of luck for his upcoming tournaments!
Discuss the performance of Jonathan "Poker_John" Duhamel on PokerCollectif forums: Jonathan Duhamel finished 2nd in the LAPC 2012
BLOG COMMENTS POWERED BY DISQUS
---