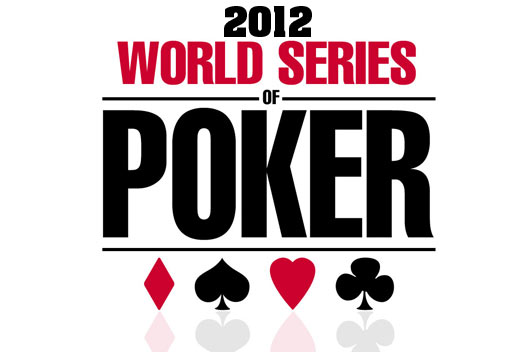 Yesterday was held the 4th day of the Main Event of the WSOP 2012!
To recap, there were 3 day 1 in this tournament (1A + 1B + 1 c). These 3 days being spent, yesterday it had gathered the remaining players of the day 1A + 1B to play in 2 separate rooms.
Each group had to play 5 levels. After this day, the remaining players would leave to make way (today) for the remaining players of the day 1 c (the biggest pool of players). The remaining players of the day 2 c will be combined (tomorrow) to survivors of the day 2A and 2B.
In other words, it's so tomorrow all players of all days will be made public.

So yesterday, group 2A and 2B clashed for a total of 2044 players. The day will be finally eliminated 1202 players leave us as 842 survivors to this day.
These 842 survivors will be paired Thursday to survivors of the day 2 c which will be played today.

Quebec-Quebec to survive the day 2A and 2B are: Fabio Luongo who is currently 129th ranked and which has 186,000 tokens, Denis Thibert which is ranked 227th and which has 144,000 tokens, Roberto Luongo, who is ranked 234th and who has 142,400 tokens, Chanracy Khun "ChanMix" which has 134,000 chips ranked 266th, Erik Cajelais which 126,400 chips ranked 286th, Laurence "Sharon" Grondin which has 110,500 chips ranked 338th, Vladimir Faubert which 44,900 tokens 695th ranked, Félix Sides which has 18,400 tokens to the 828th rank and ultimately Dany Ducas who has 8,900 tokens in 838th place.
The leaders are currently Gaëlle Baumann with 505,800 chips on 1st row, Mark Demirdjian ranks 2nd with 499,900 chips and Shaun Deeb 3rd with 460,900 chips!

It should be noted that the following players have crossed the day 1 c and that we will find them today for day 2 c:

Constantinos Psalidas with 87,425 tokens, John Xenos with 85,250 tokens, Dinara Khaziyeva with 74,250 tokens, Emmanuel Desmarais with 67,200 tokens, Éric Lévesque with 64,400 tokens, Guillaume Rivet with 55,675 chips, Tommy Velliama with 52,775 in chips, Bill Kontaratos with 48,600 tokens, Vincent Jacques with 45,825 tokens, Gylbert Drolet with 44,950 tokens, Shawn Hattem with 43,575 chips, Alexandre Sarakinis with 43,225 chips, Guillaume Gignac with 42,950 tokens, Jean Larosilière with 42,850 tokens, David Barter with 41,750 tokens, Corey Wexler with 40,900 tokens, François Binette with 39,900 tokens, Martin Boivin with 38,725 tokens, François Billard with 38,225 tokens, Martin Fournier Giguère with 37,200 tokens, George Caragiorgas with 37,450 tokens, Stéphane Blouin with 36,875 tokens, Denis Cyr with 31,875 chips, Jason Hallée with 29,475 chipsVito Bellezza with 25,125 tokens, Noeung Troeung with 21,850 tokens, Jean-Philippe Matte with 15.850 tokens, Miguel Proulx with 15,675 chips, Jason Lavallée with 15,300 chips Jeff Hakim with 14,700 tokens.

We wish the best of luck to those Quebecers today and hope that there is the largest number which are slid to the day #3!
If you have any news on Quebecers who currently attend the Main Event, you can use our forums to help us to follow!
You can use the following link: 10 July 12: 9 québécois survived day 2 a and 2 b



BLOG COMMENTS POWERED BY DISQUS
---