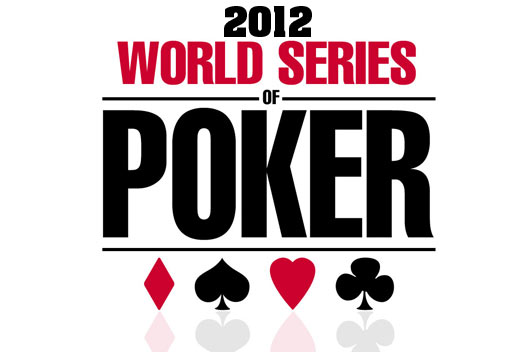 Will Jaffe won the bracelet in the event #54, Rudy Blondeau finished 19th in the #56 event, Duhamel and Chartier are fellows in the #57 events, Roch Cousineau is en route to another table finaledans the #58 event and 6 Quebecers are still in the race in the event #59! The details below!
Event #54 No Limit Hold'em ($1000) - Will Jaffe won the bracelet!
Yesterday was held the final duel of the tournament. When the event resumed, the stacks were pretty tight. The American Will Jafe had 5.3 M of chips while the Brazilian was 4.2 M chips.
It is finally Will Jaffe American who has taken away using a very aggressive playing style in this duel.
On the final hand, Campelo pushes all-in with K3o and Jaffe calls without thinking with A2. The flop Q22 gave little hope to Campelo win this hand. Campelo was less than 1% chance of winning this hand. The miracle did not arrive and Will Jaffe won the bracelet and the 500K that went with it!
For Will Jaffe, it was his 3rd Award this year and his first bracelet. It brings the total of his earnings for 2012 to $508,791!

Event #56 of No Limit Hold'em $ 1500 - Rudy Blondeau finished 19th!
This tournament much interested us because Rudy "RuDyBoY X" Blondeau was part of the last remaining players in the tournament!
When the action resumed yesterday, there were still 22 players and Rudy was 20th, shortstack, but still in the race.
Unfortunately for Rudy, his race is stopped the 19th ranked for a purse of $ 18,924. The final table was so close, but it will be for another time!
It was Tomas Junek who has won honors and earned $ 661,022.
For him, this was his first career award and his first bracelet! As "The Most Interresting Man in the World" would have told, Tomas Junek does not often scholarship, but when it does, he won the bracelet!

Event #57 No Limit Hold'em Six-Handed ($10,000) - Duhamel and stock Chartier!
Another tournament that interested us because two members of PokerCollectif were still in the race, i.e. Jonathan Duhamel and Sam Chartier.
Our two Quebecers were unable to access at the final table, but were still stock. Duhamel finished 38th for $ 21,832 and Sam Chartier 29th $ 29,406.
At this stage, there are still 27 players remaining in the race and this is Christopher Brammer who is leader with 1.4 M tokens. When the action resumes today at 16:00 time of Quebec, the blinds will be 5 k / 10K with antes to 1 K.
The winner will leave home with 1, 1 M$

Event #58 Pot Limit Omaha Hi Low Split-8 or Better! ($3000) - Roch Cousineau still in the race!
Once again, 2 Quebec were to follow in this tournament today, i.e. Miguel Proulx and Roch Cousineau. Unfortunately for Proulx, it could not cross that day or even able to qualify for scholarships.
Roch Cousineau meanwhile is still in the race, among the leaders! He is currently 9th on 31 players remaining with a stack of 211K tokens, or almost half of the cheerleader, Felicia Jamil.
We will therefore follow the action of this tournament very closely when he start today at 5 p.m. hour of Quebec.
The winner will be hands on $ 330,277.

Event #59 No Limit Hold'em day has ($1000) - Six Quebecers still in the race!
Tournament which will be played in 4 days and which has 1740 players for its day has. After an exhausting game day, there are only 256 players including several Quebecers: 198th ranked found Frédéric Bouari with 10,025 tokens, ranked 174th, Daniel Héroux with 12,925 tokens, ranked 167th, Patrick Girard, with 13,300 tokens, ranked 122nd, Éric Tétreault with 17,400 tokens, ranked 88th, Alphonso Sorhaindo with 22,700 chips, and finally, the 28th rankedGylbert Drolet with 38,475 tokens!

Note the presence of Phil Ivey in this tournament which is 11th with 50,000 chips!
We wish the best of luck to our Quebec in this tournament!

To watch today:
-The most interesting to follow tournament will be without a doubt the #58 event in which Roch Cousineau is still in the race and in good shape for the final table.
-The beginning of the tournament 2-7 Draw Lowball (No-Limit) $ 10,000
Discuss these different tournaments on our forums by clicking on the following links:

Event #54 No Limit Hold'em ($1000)
Event #56 of No Limit Hold'em to $ 1500
Event #57 No Limit Hold'em Six-Handed ($10,000)

Event #58 Pot Limit Omaha Hi Low Split-8 or Better! ($3000)

Event #59 No Limit Hold'em day has ($1000)
BLOG COMMENTS POWERED BY DISQUS
---