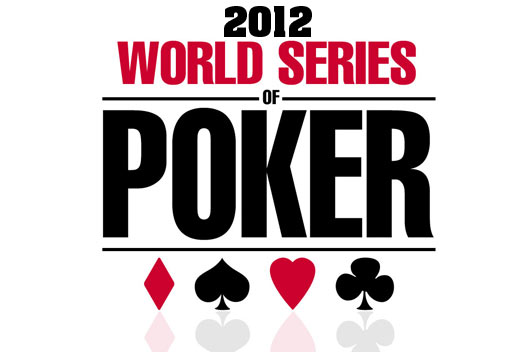 A 21st place for Jonathan Duhamel; a second strap for John Monnette; A 35th place for Quebecers Martin Leclerc; familiar faces fall NLHE in HeadsUp Championship; An increase in participation in Limit Hold'Em. Here is the results and summary of June 5 to the WSOP 2012.


Event #9 – No - Limit Hold'em $ 1500: A 21st place for Jonathan Duhamel
The eyes were turned towards Jonathan Duhamel, who began favourably the day in 5th position with only 33 players remaining. Unfortunately for him, the day #3 was fateful and more expeditious, since he was finally eliminated in 21st position. He however pockets $ 22,885 for his performance.

There are only 9 players for the final table, composed exclusively of Americans (7) and Canadians (2). Ryan Olisar provisionally dominates this table with 3.7 million in chips. His closest pursuer is Brian Rast, far behind with 2.4 million. Amanda 'Manderbutt' Musumeci follows with a little more than 2 million in chips.

The final table will resume at 4 p.m., of Quebec, where a winner will be crowned.


Event #10 - Seven Card Stud $ 5000: John Monnette won his second bracelet.
The 16 survivors were back to Crown a winner. After 10 and a half hours of play, it is ultimately the mixed-games specialist John Monnette, who won the prestigious bracelet (his second) and the amount of $ 190 826.
Jeff Lisandro, playmaker early in the day, had about him merely a 5th place and $ 41 789.


Event #11 – Pot - Limit Omaha $ 1500: A 35th place for Marc Leclerc
Quebecers had two players to watch yesterday: in addition to Jonathan Duhamel to the #9 event, Martin Leclerc was ranked 16th in earlier in the day.

For several hours, Martin Leclerc approached the head. Unfortunately, the Lachine player had to settle a 35th place and an amount of $ 6691.

The action has subsequently continued until the formation of the final table. The action will resume today with the following provisional classification:
Charles Tonnes: 1.1 m
Vincent Van Der Fluit: 950 k
Damien Lhommueau: 663 k
Alex Dovzhenko: 579 k
Rodney Brown: 457 k
Brian Garbe: 158 k
Tristan Wade: 150 k
Calvin Anderson: 149 k
David Schnettler: 139 k


Event #12 – No - Limit Hold'em HeadsUp Championship ($ 10,000): many faces... but little access to the second day.
First tournament with an entry price of $ 10,000 of these world series of poker, HeadsUp in No-Limit Hold'em Championship ' Em has attracted 152 players, compared to 128 players last year. No Quebec participated in the event.
The absence of Quebecers did not mean a lack of interest! Indeed, many known faces were taking part in this event.

Many players received a bye in the first round, while only 48 of 152 players had to play this round. Among them, Matt Marafioti, Sam Trickett, Jason Koon, Andy Bloch and Vanessa Rousso saw their tournament ended as soon as this first round.

In the second round, David 'Doc' Sands, Phil Ivey and Justin Bonomo were among the first to get rid of their opponent. None of them was however able to survive in the 3rd round. Meanwhile, Viktor 'Isildur1' Blom took part in his first world series. After Bloch is eliminated in the first round, he had to bow down in the 2nd round against Tommy Chen.

In the third round, Steve Landfish was the first to reach the paid places. Let us hope that this time, it will wake up in time for the day today (he who has missed almost two hours thirty game in Stud).

There are only 32 players and the action resumes today with the following duels:
Tommy Chen vs Eric Froehlich
Scott Baumstein vs. Antonio Esfandiari
Richard Lyndaker vs Chris Moore
Michael Drummond vs Chou Chou
Douglas Polk vs Andrew Lichtenberg
Darren Elias vs Jeffrey Gross
Ryan O'Donnell vs Andrew Robl
Eevert Kokkonen vs Max Steinberg
Kevin Saul vs Vanessa Selbst
Paul Volpe vs Chae An
Serkan Kurnaz vs Jason MB
Steven Landfish vs Jonathan Jaffe
Igor Yaroshevskyy vs Amritraj Singh
Tommy Vedes vs. Brian Hastings
Alexander Venovski vs Keith Block
Mark Rajoda vs Brock Parker


Event #13 - Limit Hold'Em $ 1500: an increase in participation for the 2012 edition.
Although this variant has already seen better days once the Hold'em Tournament ' limit to $ 1500 still saw an increase in the level of participation, from 675 players in 2011 at 730 players in 2012.

Among the 730 participants, there are only two Quebecers: Marc Aubin and Allen Puzantyan. None of them will survive on this first day, while they are more than 222 participants in total.

The leader of the day is Tom Cage, with an impressive carpets of 50 500 chips. His closest pursuer, Ashly Butler, has only 33 000.  The familiar faces who will spend the day #2, include Eric Buchman (finalist in the main event of 2009), Jennifer Harman, Isaac Haxton, Huck Seed, John Racener, Justin Bonomo and Michael Mizrachi.

The action will resume at 5 p.m. in Quebec.


To watch today:
-Start of the final table in the tournament #9 and #11.
-Beginning of the 4th round at the HeadsUp Championship.
-Beginning of a Hold'em Tournament ' no limit Shootout format.
-Beginning of a tournament of Stud Hi-Low $ 5000.
You can comment on the various tournaments by clicking the following links:
Event #9-No - Limit Hold'Em $ 1500 - Jonathan Duhamel finished in 21st place.
Event #10 - Seven Card Stud $ 5000 - Second bracelet to John Monnette
Event #11-Pot - Limit Omaha $ 1500 - 35th place to Martin Leclerc.
Event #12 - Championship NLHE in HeadsUp $ 10,000
Event #13 - Limit Hold'Em to $ 1500
BLOG COMMENTS POWERED BY DISQUS
---