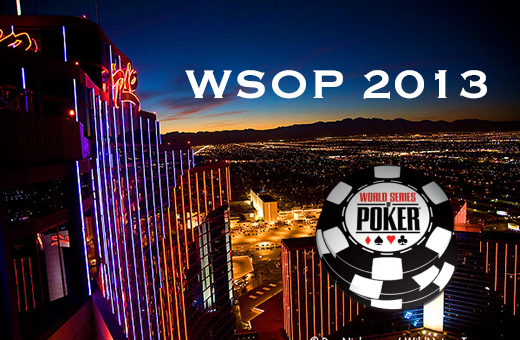 Yesterday the day played the main event of the WSOP 2013 #5. Before the start of the day, 4 Quebeckers were still in the race. In order, you could find:
6th - Yann "Yadio" Dion - 2,060,000
10th - friend Alibay - 1,890,000
49th - Marc-Étienne "GénéralIrish" McLaughlin - 1,223,000
142nd - Stéphane Blouin - 544,000

Many things have happened during this day. Two Quebecers have unfortunately had to stop their race yesterday.
It is the case of Stéphane Blouin who finished 211th $ 42,990 and Friend Alibay ending position for $ 50,752 125th.
Two other Quebecers are ever-present in the tournament after the 5th day. This is the case of Yann "Yadio" Dion who was among leaders yesterday and Marc-Étienne "GénéralIrish" McLaughlin , who made a beautiful back.
Here is their position with their respective stack:
37th Yann Dion - 2,270,000
2nd Marc-Etienne McLaughlin - 6,695,000
At this stage, there are still 68 players in the tournament. All players are currently provided a grant of $ 102,102.
The leader in chips is currently the American Sami Rustom which has slightly more tokens than 7,005,000 McLaughlin.
The action will resume today while the blinds will be at 20K / 40K with antes in 5 K.
We wish the best of luck to Yadio and the Generalirish to the end of the course.
Discuss the performance of Quebecers to the WSOP 2013 on PokerCollectif forums: Main Event: Dion is 37th and McLaughlin is 2nd on 68 players!
BLOG COMMENTS POWERED BY DISQUS
---