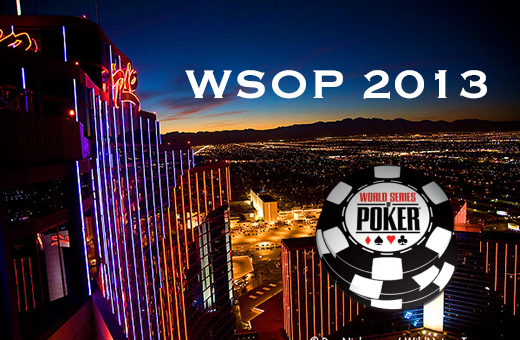 Yesterday, two Quebecers were to follow during the Main Event of WSOP 2013; Yann "Yadio" Dion and Marc-Étienne "Général Irish" McLaughlin.
Yann Dion is finally out 66th after losing KK vs AT against the French Nicolas Le Floch. For his performance, Dion received a grant of $ 102,102. Always disappointing so close out of his goal, but excellent performance all the same!
Remained while one hope Quebecers in the person of the Général Irish.
Marc-Étienne has experienced many highs and lows yesterday (his stack sailed between 5 M and 8 M), but was still able to complete his day in 16th place. His stack is currently 5, 4 M. As a comparison, the playmaker of the tournament has 21.9 million of tokens (German Anton Morgenstern).
There are more than 27 players in the tournament and the blinds will be at 50K / 100K with antes at 10 K when the action resumes today.
Currently, all players are guaranteed to win $ 285,408. Today will be played until the formation of a final table. At this stage, all players will be provided $ 733,224.
If we did to other years, the day may be long! Auctions are students: the prestigious table final of the event.
The action will resume at noon hour in Las Vegas. When the 9 players will be found and that we will have a final table, the action will be suspended until November 4. During the day, it will play to find 2 finalists in the tournament to then play the final duel on November 5.
As a reminder, Marc-Étienne is no stranger to this tournament because he has already played it on a few occasions already. In 2009, he finished 30th for a purse of $ 253,941 and in 2011, he finished 86th for a purse of $ 76,146. Of course, we wish him a bracelet for this year!
Discuss the performance of Marc-Étienne on our forums: Main Event: Marc-Étienne "General Irish" McLaughlin among the 27 finalists!
BLOG COMMENTS POWERED BY DISQUS
---