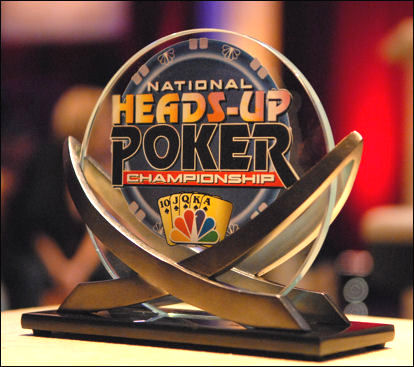 It is yesterday that took place the day 1 of the NBC National heads-up Poker Championship 2013! The tournament was held at Caesars Palace in Las Vegas. As PokerCollectif had announced you this week, 64 players vied for the title of champion of heads up!
Among the players, several stars of poker and several names known, poker stars, legend and outstanding personality.
32 players are therefore passed the 2nd round which Gaëlle Baumann, Phil Ivey, Viktor Blom, Phil Galfond, Daniel Cates, Doyle Brunson, Tom Dwan and Poker_John (Jonathan Duhamel).
The most cited loser is probably Elky made the right choice to bet all his chips preflop with KK, but which unfortunately was eliminated by QQ.
Several other players were released for the flip (50-50). This is the case of Lucky Chewy alias Andrew Lichtenberger who pushed his stack preflop with 99 against Isildur1 who won the hand with JhTh on K-8-J-4-2.
Phil Galfond has also told that the end of his heads-up was very aggressive and had a chance to win the decisive flip to allow it to proceed to the next step.
Vanessa Rousso has eliminated Yevgenity Timoshenko when its AJ hit top pair on Q-3-6-A-9 against KK of Timoshenko.
Tom Dwan eliminated legend Erik Seidel with QQ on T-5-5-J. Seidel calla the all-in on the turn of Tom with KJ and the river gave a brick to give the victory to Dwan.
In closing, one that has had good luck, it is Doyle Brunson who found himself all-in in well bad posture with KQ against opponent Tom Marchese AA. Fortunately for Doyle, the board came to the rescue to crack ACEs of the pioneer of the legends of poker.
Here is a table that will show you the players who will spend in the 2nd round!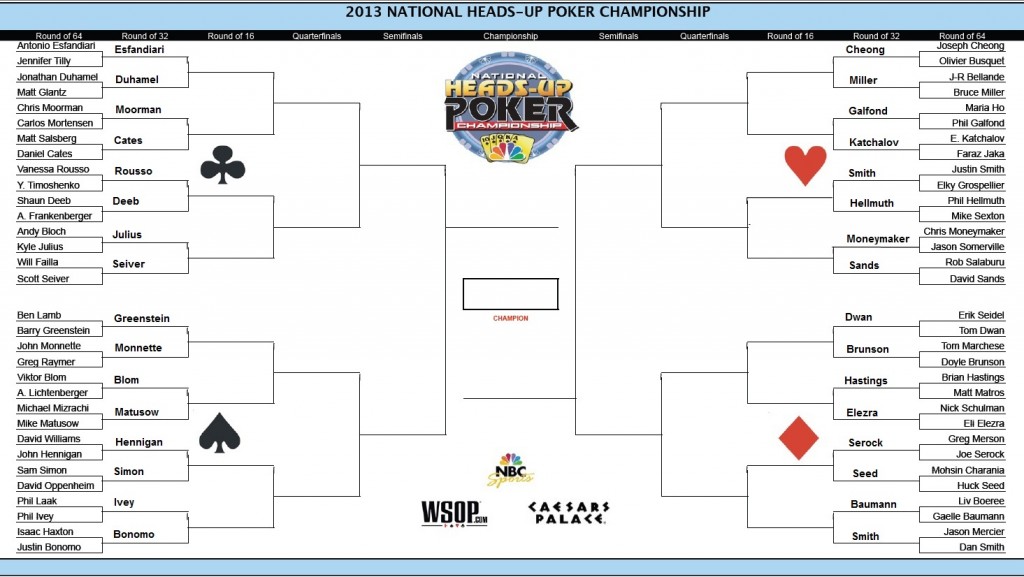 PokerCollectif wishes the best of luck to all the players in the second round and in particular to Jonathan Duhamel, who, according to some read tweets yesterday, is a very nice young man!
Discuss this news on PokerCollectif forums: NBC National heads-up Poker Championship, 2nd round!
BLOG COMMENTS POWERED BY DISQUS
---