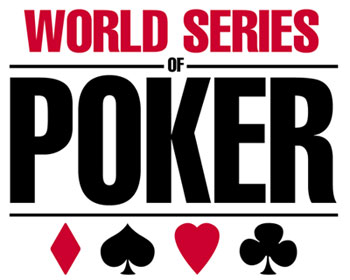 Event #15: No-Limit Hold'em 6-max ($3,000)
It is yesterday that concluded this tournament No-Limit Hold'em 6 - max to $3,000. Phil Hellmuth is still passed well near winning a bracelet, but eventually finished 8th for $ 45,022. The tournament is still ongoing but that there is only 2 players, the Gordon Vayo American and Belgian Davidi Kitai. The duel promises to be tight because they have some chips, the same carpet.
Event #16: Limit 2-7 Triple Draw Lowball ($1,500)
Another tournament which concluded yesterday. It was Todd Bui, who won the tournament and the 124,510. Recall that 348 players participated in this tournament.
Event #17: No. Championship - Limit Hold'em seniors ($1,000)
A surprising number of 4,425 people took part in this tournament No-Limit Hold'em for 50 years and more. After 2 days of games, there are more than 32 players, including Kevin Deshpande, who is top of the list with his 988,000 chips.
The action will resume today until we know the name of the winner of the bracelet. At this stage, all players are guaranteed to win at least $ 15,730. They will now fight for the massive award to the winner of $ 627,462.
Event #18: Seven Card Razz ($10,000)
This tournament us interested by the presence of Jonathan Duhamel and David Negreanu. With regard to Duhamel, he was eliminated before the awards. On the side of Negreanu, things were better and he is currently 3rd in chips (340,000) on 12 players remaining. The leader of the tournament, David Bach has 565,000 tokens.
Event #19: No-Limit Hold'em ($1,500)
This tournament interested us also yesterday because, as regulars know, this is the kind of tournaments that attract many players and was expected to see several Quebec among the batch of registrants.
Among them, only one is still in the race, Guy Lepage who has 49,500 tokens in 69th position. The current leader is Justin Filtz which was 135,800.
The winner of the tournament will be known to only Monday and will be insured for a value of $ 514,027.
Event #20: No-Limit Hold'em Shootout ($3,000)
This tournament started yesterday and has attracted 389 people. Among them, still 40 are still in the race. Accurate information about this tournament are not yet available, but we know that no Quebec has accessed to the second day.
To watch today:
-Daniel Negreanu in the #18 event that will always be in search of his 1st bracelet in 2014.
-Guy Lepage in the 19 event which has a treadmill in the average.
-Day #1 of the event #21, a tournament No-Limit Hold'em to $ 1,000.
Discuss the performance of our Quebec to the WSOP 2014 on PokerCollectif forums: Negreanu again near a bracelet
BLOG COMMENTS POWERED BY DISQUS
---