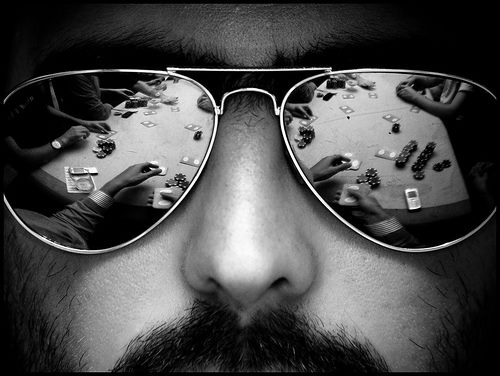 PokerCollectif would like to talk to you about the opening of a new poker room: Poker Ste-Rose.
Opening January 14, 2014 tournament
Tuesday 14 January next, will be held a tournament opening for this new room of poker with the following structure:
It's a $ 25 + $ 5 tournament (add - on)
-$ 20 will go into scholarships
-$5 will go to the organization that delivers 5% to the Martin Matte Foundation
-$5 will go to the dealer
The tournament is single rebuy at the break of 20 h 50 or 80 min after the start of the tournament.
Starting stacks will be 10K + 10K or 20K.
At the opening, a pair of tickets in first row for Mario Jean show will be given together with another for a match of the Canadians.
The poker room will also present to the tournament champion a bracelet.
For the eliminated players or others who prefer the cash games, there will be the 1$-1$, which will roll. You can enter with minimum 40bb until maximum 150bb.
There is also 3 promotions for the cash games: "Quad bike bonus", "Straight flush bonuses" and "Hand of the evening".
In addition, there is another promo for the opening. If you buy 150bb on a table of cash game, you play a minimum of 1 hour and you're still sitting at midnight, you will be elligible to win a pair of tickets to the fight against Lucian Bute and Jean Pascal (in VIP section).
If you want more information, This email address is being protected from spambots. You need JavaScript enabled to view it..
If other clubs want to than Laurent100% make them visit, they can communicate with him or on Facebook.
You can also contact Laurent via Facebook and add it to follow its info.
Discuss this news on PokerCollectif forums: opening of a new poker room: Poker Ste-Rose
BLOG COMMENTS POWERED BY DISQUS
---