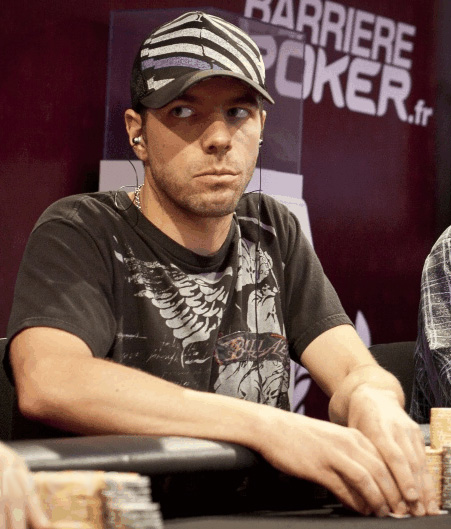 Despite the fact that Quebecers were not able to get their hands on a prestigious bracelet of the world series in Las Vegas this year, the Québec delegation had an opportunity to remedy this with the WSOP European (WSOPE) version.

After a 8th place of Samuel Chartier, aka 'aaajack' at the #3 of Pot-Limit Omaha event, it's Philippe 'PhilLeDingue' Butcher who had an opportunity to get their hands on the bracelet.  And we can say that it succeeded in passing "by the great gate". Indeed, PhilLeDingue has been able to reach the final table in second place. Although it is generally accepted that the pace of play in shorthanded (6-max) is much faster, we can say that PhilLeDingue has pushed it to a whole new level by eliminating his five opponents in less than four hours. On each of the occasions when an opponent found himself all in against Phil, this opponent is simply saw show the door.

Philippe Boucher is first responsible for Jack Ellwood when he found himself in the unfortunate position with A

q

t

-4

against the

-A

k

j

of Phil. The hand of Phil has been able to hold out, and eliminate the time Ellwood in 6th position.

A few minutes later, it is Jarred Solomon who tasted the medicine of PhilLeDingue. Yet again, he found himself in advance while he was A

k

t

t

and that his opponent had K

-9

-4

j

. The flop brought no help to anyone, so the pair of ten butcher was sufficient to win the pot and reduce the number of players to only 4.

Then Philippe Boucher is responsible for Alexander Dovzhenko while both players had virtually the same hand (AKJ7 vs. AKT7), all in preflop. The table brought the flush to Boucher, leaving only two players between Philippe and his ultimate goal: the bracelet.

For a rare time, PhilLeDingue will be needed a bit of luck to eliminate an opponent. On a board 2

-8

t

, both players found themselves all in. Philippe, with its JTQ5 (pair of ten) was in a bad position against the KKT8 (two pairs) of his opponent. Fortunately for Phil, a lady on the turn gave him a two higher pair, and a 3 on the river sent Nicolas Fierro on the side lines.

It was then only a matter of time so that Philippe Boucher embodies his victory. Philippe had more than 90% of the chips, giving it a monstreuse ahead of Michel Dattani, the only other survivor. And indeed, a few moments later, due PhilLeDingue to appeal to lady luck to defeat his opponent AAJ7 (Philippe was AQT9). The 668 flop was disastrous for Phil (although it had a color drawing, his opponent had a higher color random). The turning point, a J, was perfect for Phil who was now 6 outs for the suite. Finally, a lady came completed the sequel to PhilLeDingue, thus confirming his victory.

Philippe Boucher will therefore eliminated himself all of his opponents and Phil has even the luxury of having a long 18 hour rest prior to participation in the main event. In addition to becoming the first Québécois to win a bracelet of the WSOPE, Philippe Boucher crop 124 €584 for his performance.

It is the first bracelet the world for PhilLeDingue series and his biggest career victory in international circuits. Congratulations Phil! Always ready to help new players, you amply deserved to finally get their hands on a bracelet!
You do not know PhilLeDingue? You can check out his interview he gave on PokerCollectif a few months ago by clicking the following link: interview with Philippe Boucher (PhilLeDingue))
You can congratulate Philippe for his victory by clicking the following link: Philippe Boucher (PhilLeDingue) wins a bracelet of the WSOPE.
BLOG COMMENTS POWERED BY DISQUS
---