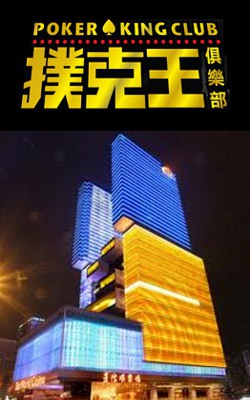 PokerCollectif spoke you recently of cash games to high limits which stood at Macau. Among the actors, Patrik Antonius, Guy Laliberté, Tom Dwan and many others.
Today, thanks to Tom Hall, president of the Asian Poker Tour, we have further details to inform you on these parts.

First, English Sam Trickett was a 20-hour session during which he won $ HKD$ 14 million — the equivalent of US $ 1.8 million. On his Twitter, he wished to do not need to sleep so the parties were good! In addition to fatigue, he was on the Jet lag.

We know also that Tom Dwan has better did that last week, but we have no details on specific gains. We know simply that he won a big pot against Tom Hall when he went all-in on the turn with a random flush against the kind of Hall. Dwan hit the flush on the River to win a big pot.

According to Hall, the rumor that Patrik Antonius was banished from the tables is false. We don't know exactly what happened between him and Guy Laliberté, but apparently Antonius to make advantage of the big games like the others.

We will give you more details when they become available.

The parties play poker King Club Casino StarWorld in Macau. To give you an idea of the casino, we invite you to watch the following video:

In the meantime, you can discuss this news on PokerCollectif forums:record: High stakes cash games Macau
BLOG COMMENTS POWERED BY DISQUS
---