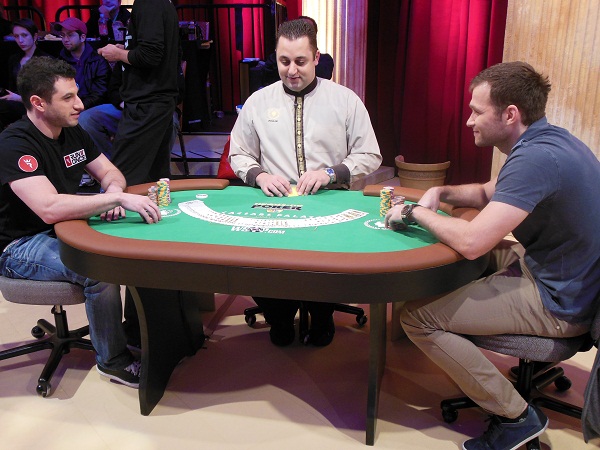 Both tournaments have taken place recently. PokerCollectif forums regulars know well: the NBC heads-up Poker Championship and tournament super high roller 2013 Aussie Millions $100,000 Challenge.
NBC Heads Up
It was Mike Mattusow who won this tournament, which was certainly not favorite to prevail before pros heads-up as Phil Ivey, Phil Galfond, Tom Dwan, Viktor Blom and Daniel Cates!
His final duel took place against Phil Hellmuth. The most important hand of the duel is as follows:
Mike raise to 32K button. The flop comes Kd-Js-2d. Hellmuth check, Mike put 30K and Hellmuth call.
The turn is a 6s and Hellmuth check again. Mike upgrade 105K and Hellmuth takes a bit of time to reflect. He takes off his glasses and said: "I am thinking of making one of the worst fold of my life".
After a few minutes, he decided to push all his chips. Mike had needed a little time to reflect. Hellmuth was very happy: "Yesss! It has no snap calle!"
After a few minutes, Mike with a random flush (8d4d) and Hellmuth showed top pair. The river completed the flush (Qd) and Mike Matusow won the hand and the tournament! A hyper important pot whereas 1 won more than 2 x what the 2nd wins! Due to the bonus of 50 K of NBC.

Results:
Mike Matusow - $ 750,000
Phil Hellmuth - $ 300,000
Scott Seiver - $ 100,000
Joe Serock - $ 100,000
Eugene Katchalov - $ 50,000
Brian Hastings - $ 50,000
John Hennigan - $ 50,000
Daniel Cates - $ 50,000
David Sands - $ 25,000
Dan Smith - $ 25,000
Tom Dwan – $ 25,000
Joseph Cheong - $ 25,000
Antonio Esfandiari - $ 25,000
Barry Greenstein - $ 25,000
Vanessa Rousso - $ 25,000
Phil Ivey – $ 25,000

Aussie Millions $100KAU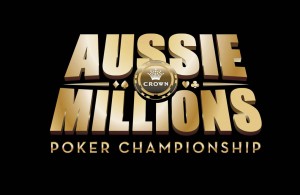 The only player to have bought in this rebuy tournament is also one that has the better performed: Andrew "good2cu" Robl who won $1MAU.
When the last hand, the board is 9-4-2-3 and Robl and his opponent Igor Kurganov are respectively all-in with A5 and 34. The river is a brick and Robl WINS $1MAU and the tournament!
Here are the rest of the money:
1 Andrew Robl $1.000.000AU
2 Igor Kurganov $610.000AU
3 Masa Kagawa $320.000AU
4 Dan Shak $237.000AU
Discuss this news on PokerCollectif forums: summary of the Heads Up NBC and the 100 K Aussie Million
BLOG COMMENTS POWERED BY DISQUS
---