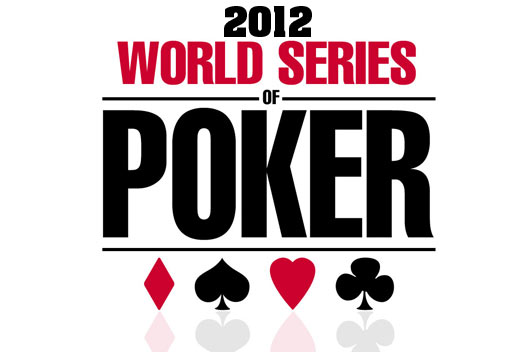 Event #2 – No - Limit Hold'Em $1500 - two Quebecers still in contention.
After the event reserved for the casino (won by Cazanova_19 Saechao) employees, this is the first public event began yesterday for the WSOP.
The Québec delegation had not under-19 players on the 2101 participants. There were thus:
Gabriel Alarie
Marc Aubin
Stéphane Blouin
Philippe 'PhilLeDingue' Boucher
André Boyer
Erik Cajelais
Jean Cloutier
Mathieu Desjardins
Samuel Dixon
Gylbert Drolet (pro EspaceJeux)
'Poker john' Jonathan Duhamel
François Gobeil
Emanuel Huard
00elin00 Legris
Yannick Lepage
Patrice Maurov
Christian Ricard
Dominic Sancho
Pierre-Luc Siméon St - Louis
Of the lot, only two were able to survive this first day.
Jean Cloutier
, with 33,500 tokens (119th overall) and
Marc Aubin
not far behind with 28 300 tokens (140th overall) already, the number of participants has been reduced to 239, but it was not enough to reach the bubble: 216 last survivors will reap a minimum $ 2893, while the winner will win over half a million.
At the moment, British Sadan Türker is in the lead, followed closely by Eli Elezra.
To watch today:
The performance of Jean Cloutier and Marc Aubin in the #2 tournament
Start of the Tournament #3 (heads-up NHLE & PLO $ 3000)
Start of the tournament #4 (Seven Card Stud Hi-Low 8 or Better at $ 1,500)
BLOG COMMENTS POWERED BY DISQUS
---