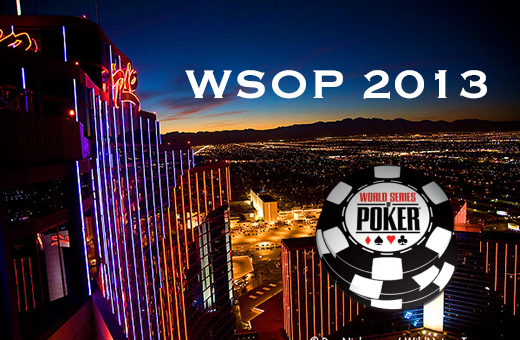 Event # 18 - Hold'em no limit ($1000)
There are only 14 players in this tournament $ 1000. For now, the tournament is dominated by the American Taylor Paur, which has 1.3 M chips. Among the other players still in the race, note the presence of the legendary Phil Ivey in ninth place with its 285,000 tokens.
The winner of the tournament will be richer $ 340,260. The tournament will resume while the blinds will be at 4K / 8K with antes to 1 K and the winner of the bracelet will be known later this evening.
Event #19-Pot Limit Hold'em ($5000)
195 players participated in this tournament to $ 5,000. After the day yesterday, there are more than 16 players in the race, including Eugene Katchalov (PokerStars pro) and Bertrand "Elky" Grospellier. The tournament is dominated by Jesse Martin with his 402,000 chips.
We know this evening the winner of $ 224,560 for this tournament.
Event #20 - Omaha 8 ($1500)
1014 players participated in this tournament of Omaha H/L Split 8 or Better with québécois Guillaume Rivet!
The good news is that Guillaume is not very far from the leader (73,700 chips) with its 57,300 chips.
The action will resume today while there remain 219 1014 registrants. It is probably this evening that we know the finalists of the final table.
It will be obviously interesting to follow during the day.
To watch today: our eyes will be obviously on Guillaume Rivet, 3rd in his tournament. It will be also interesting tokens at a glance at the beginning of the #21, a Hold'em Tournament event ' no limit 6 - max to $3000. Probably we can follow some Quebecers in this tournament.
As usual, if you want to return performance of a Quebecker to the WSOP 2013, feel free to do so via our discussion forums: WSOP 2013: Guillaume Rivet is 3rd #20 of Omaha 8 event
BLOG COMMENTS POWERED BY DISQUS
---