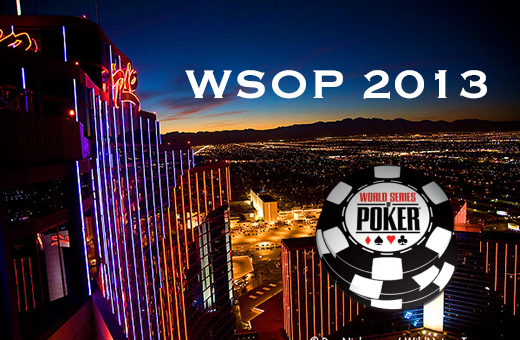 Event #36 – No - Limit Hold'em Shootout $ 1500
It is yesterday that it was determined the winner of this tournament shootout at $ 1500. After 3 days of play, it was the Bulgarian Simeon Naydenov, who won $ 326,440. For him, it was his first bracelet of and its 8th award in a WSOP tournament.
With this tournament, it brings the total of his earnings to $ 478,358 in career.
Event #37 - Limit Hold'em $ 5000
Yesterday also marked the end of the tournament to Hold'em $ 5000. The last man in the battle among 170 registrants is American Michael Moore (no, this is not the known Director). For Michael, it was him also his 1st career bracelet in a WSOP tournament.
He won $ 211,743, honors and the bracelet! Not too bad for a tournament with only 170 entries.
A single Canadian has appeared on the final table: it's Greg Mueller who finished 8th for a purse of $ 24,721.
Event #38 - Hold'em no limit 4 - max to $2500
This tournament was yesterday that interested us most by the presence of 3 Quebec: René Angélil, Erik Cajelais and Jonathan D'Souza.
The 1st of the 3 players to be released was René Angelil , who finished ranked 34th among the cashes. For his performance, he harvested still $ 6,013.
Shortly after, it was the turn of Erik Cajelais see momentum stopped ranked 28th. Erik leaves all the same with $ 7004. With the WSOP that he experienced last year, you can imagine that this will that party given for him this year.
Good news however since the 3rd québécois in this tournament is still in the race with a stack of 446,000 tokens (the blinds will be at 4K / 8K ante 1000 when the tournament resumes today).
Jonathan is therefore in 6th position in a good position to pick up an another bracelet for Quebec. The leader of the tournament has only a little more than 50 big blinds at 911,000 tokens. At this stage, everything is still possible for Jonathan.
The 8 players still present are all insured to walk away with a minimum of $ 29,770. The winner meanwhile will walk away with $ 309,071.
Jonathan we wish the best of luck for this decisive day in his tournament!
Event #39 - Seven Card Stud Hi-Low Split 8 or better ($1500)
After 2 days of game, there are still 17 players in this tournament led by Matt Vengrin which 504,500 tokens.
When the action resumes later today, the blinds will be 5 k / 10K ante 1 K.
All players are now guaranteed a scholarship of $ 5273. The winner will receive Meanwhile $184,590.
Event #40 - Hold'em no limit ($1500)
This tournament popular format attracted 2161 players including several Quebeckers.
After this first day of play, 4 Quebecers are still in the race: Jason "Jayggins" Hallée ranked 208th, Marc-André "Frenchdawg" Ladouceur ranked 172nd, Charles mass at the 58th ranked and Jonathan "da_engineer" Driscoll in 2nd place with 142,000 tokens.
At this stage, it remains still 287 players and only 243 will be paid.
It will be interesting to follow the rest of this tournament today with many Quebecers still in the race.
Players will vie for a grand prize of $ 525,272. When the action resumes today, the blinds will be 500/1000 with antes at 100.
Event #41-Pot - Limit Omaha 6-max ($5000)
Among the lot, 3 Quebecers are still in the race. We note: Erik Cajelais ranked 77th, Jeff Hakim to the 96th row and Adam Covinsky ranked 69th.
Therefore, the 400 entries, there are now 117 and only 42 will be paid.
The tournament is currently dominated by the controversial Sorel Mizzi who has a stack of 146,400.
Discuss the performance of Quebecers to the 2013 WSOP on our forums: WSOP 2013: Jonathan D'Souza near bracelet!
BLOG COMMENTS POWERED BY DISQUS
---