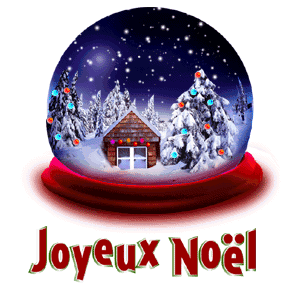 PokerCollectif and his team offer you their best wishes for Christmas and the new year.

We take advantage of this period of rejoicing for you say thank you. Thank you for your participation, days after days, on our community. Thank you for your assistance. Thank you for your presence. Thank you. Without you, PokerCollectif would simply not exist and we are grateful to you.

We wish you happiness and health... and a good dose of luck for the new year 2012. It should be full of twist in the world of online poker and PokerCollectif will still be here to keep you informed of news News.

Take advantage of this valuable time to spoil you. With the different Christmas parties that begin, we remind you to be particularly careful on the roads and avoid driving while intoxicated: we want to see again you in 2012 (Operation red nose FTW!).

Note that for the holiday season, PokerCollectif will have a reduced workforce. After all, we must also take advantage of this holiday season! Although we take knowledge of all your messages, responses may be delayed. Thank you for your understanding.
BLOG COMMENTS POWERED BY DISQUS
---