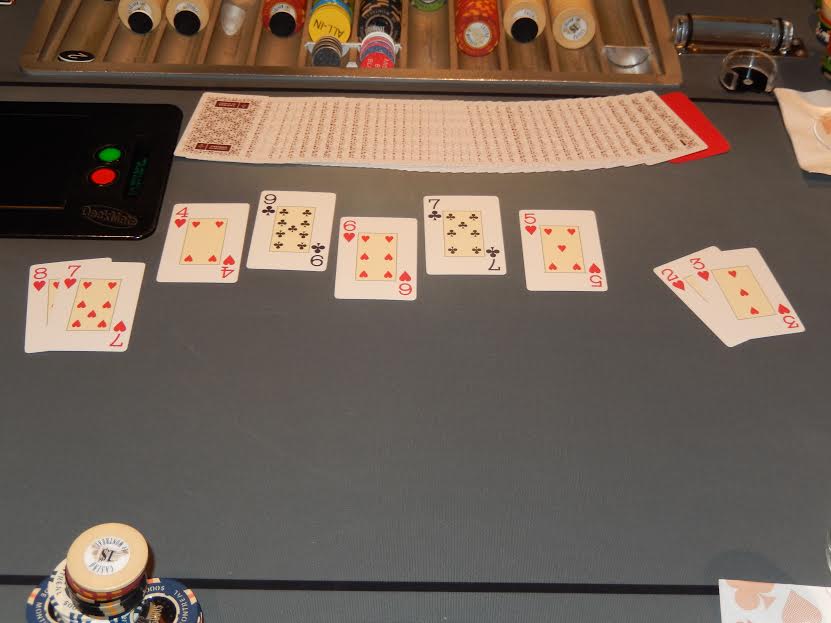 It is yesterday 23 April, that the Bad Beat Jackpot of $ 414 468 won at the casino de Montréal.
The hand in question is played on a table of $ 1 / $2. 10 players were sitting at the table in the hand.
The action is played up to the river which gave to each of the players a straight flush (2 h-3 - 4 h - 5 h - 6 h against 4 h - 5 h - 6 h - 7 h - 8 h). The players present at the table were screaming when they saw it was a BBJP.
The two players in question are regular players of the poker of the Casino de Montréal salon. For Michel B., this dealer on this hand, this is the 2nd BBJP that it pulled in 4 years of service.
The amount was divided as follows:
The loser of the hand won $ 207 234
The winner of the hand won $ 103 617
The other 8 players won $ 12 952
And of course, the casino staff released the champagne to celebrate the event!
Congratulations to the winners!
Discuss this news on PokerCollectif forums: Bad Beat Jackpot at the casino de Montréal: 10 players share $414,468
BLOG COMMENTS POWERED BY DISQUS
---