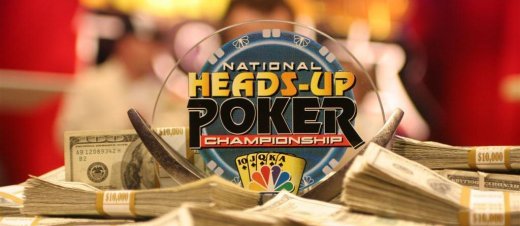 The NBC National heads-up poker Championship cancelled for 2012
Since black friday, online poker is no longer the same. Live poker not more it seems since this prestigious tournament that brought together the best heads up player in the world will not take place in 2012.
The two main partners of this event was FTP and PokerStars, which explains a little better cancellation of the Championship for next year. This cancellation follows the stop of the show Poker After Dark and the Big Game.
Nothing says that the tournament will ever take place given its prestige; It is perhaps only suspended until a legalization of online poker in the United States.
A woman complains against the ARJEL

It is called Karine Debuire. It is a recreational poker player. It has a small monthly income, but, in the night from 28 to 29 June, she decides to participate in a tournament to 200euros on FTP. Karine Debuire, according to his saying, like the FTP room since on this room, 'we win more often".The tournament goes as she wants and she finally won the sum of 1700euros. Very little for the D0r1t0s of this world, but a fortune for the amateur player. Rather than re - invest this sum, she already thinking of all the things that she will be able to buy with that money.The ledemain, impossible to cashout, impossible of to log and bye-bye the 1700euros.

Today, Karine Debuire complaint against the ARJEL. Its complaint was filed on October 10.

She said being escroquee 1700euros and asked to be repaid. It is the first complaint/pursuit against the ARJEL.
Only downside, is that its attorneys ' fees (and his time) will probably cost him more than 1700euros.

We wish him all the same good luck in its approach.

Discuss these new on PokerCollectif forums: a woman complains against the ARJEL and the NBC National heads-up cancelled for 2012
BLOG COMMENTS POWERED BY DISQUS
---