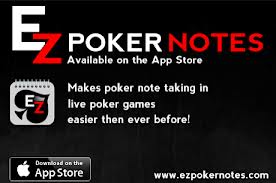 An interesting tool for players of poker lives just made its appearance in the AppStore! To popularize, one could say that he is the younger brother of NoteCaddy, but for live poker player. It's Ez Poker Note. You can also visit the official website at the address www.ezpokernotes.com
Online, there are obviously a number of software to help players, but it's here the first true technological tools to help live poker players. This application is for players pros and regular rather than amateur players who see not very useful.
When you play, you have time to take mental notes on your opponents, but a little help with this application is always welcome! It's sometimes a detail or two to make a good call or a good fold and thereby increasing their winrate!
The application will allow you to particular view trends in your opponents, create, edit, and organize your notes and save!
You will see as a result of this article some screenshots to give you a better idea of what the application looks like.
EZ Poker Notes is now available in the Apple App Store for $ 1.99 USD, and is compatible with iPhone 3GS, iPhone 4, iPhone 5, iPod Touch 3rd generation and more recent and all the iPad. You will need the O.S. 5 or newer to run the application.
Other details are available on the page of AppStore.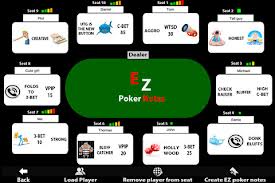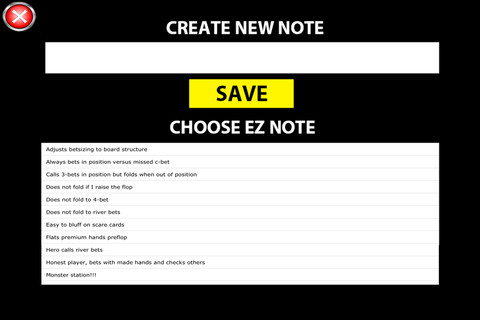 Discuss this news on PokerCollectif forums: Ez Poker Notes, an application for gamers lives!
BLOG COMMENTS POWERED BY DISQUS
---