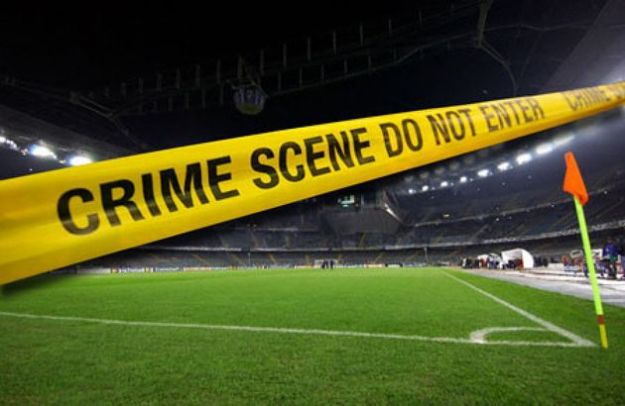 Last Monday, 19 people were arrested in Italy including the Rome Lazio Captain Stefano Mauri, for a case of fixing soccer matches. The current coach of Juventus of Turin, Antonio Conte, is also on the list of suspects because he was at the head of Siena the previous season in Serie B. His home was raided (his home and the home of several other suspects).
The police is currently also on the back of Criscito, who currently plays for Genoa since it would have contacts with a group of bettors called "Gypsies". The police think that Gypsies paid thousands of Euros to players so they manipulate the results of the matches and thus to win larger amounts in sports betting.
The Squadra Azzurra and Zenit St. Petersburg Defender is also on the list of suspects and his home also was raided, although he said innoncent in this case.
The Chief of Cremona, Roberto Di Martino said: "the investigation concerns with what happened in Siena. Looks at seven or eight games, certain statements we suggesting that there was rigging."
Recall that another wave of arrests had taken place in June 2011 while the Atalanto of Bergamo had obtained 6 penalty points and she saw his captain Cristiano Doni prohibited competition for 42 months in addition to having to pay a fine of $ 64,000.
The "Nazionale", Cesare Prandelli coach relies on Euro-2012 to wash the honour of Italian football.
In an interview with a local chain of Italy he said: "the important thing is to make people understand what is our intention: clean everything!, said Prandelli chain RaiSport." We want all play, win, and get washed." He adds: ' C' was very hard humanly to return the Group of 23 azzurri Criscito, said Prandelli, but could not take the responsibility to take him for the Euro, we wanted to protect it. " "He immediately told me that it was for nothing, and we believe + Mimmo."
Discuss this news on PokerCollectif forums: fixing in Italy soccer Match
BLOG COMMENTS POWERED BY DISQUS
---