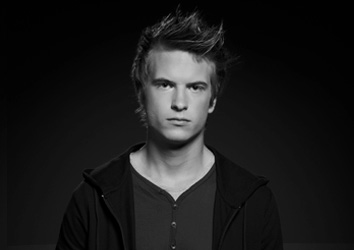 Viktor Blom had launched on Twitter recently that he would not participate in the PokerStars Caribbean Adventure (PCA) since what he had already done more in cash games that he could expect to earn by participating in the PCA. He announces that he will participate in the NBC Heads Up in Las Vegas this month.
Since the beginning of the year 2013, Viktor Blom has won 4 M$ in earnings in cash games. On January 5, he had already accumulated 1. 8 M$ 4875 hands on Full Tilt Poker.
A few days later, his earnings are 4 m $ 11,338 hands!
Only as of yesterday, Viktor won 1, 3 m$, what made him say on Twitter that it was one of his best days of poker to life, that there very good runnait and he had lots of fun playing!
And tell you that yesterday, Viktor has not earned his money against anyone: Ben Sulky alias "Sauce1234", the biggest winner of 2012, and one of the best PLO players in the world. Sauce and Isildur is are confronted on the tables of PLO $ 400 / $800, the highest tables available on FTP.
Viktor won a huge pot of $ 428,335 with a flush vs Sauce nuts.
In 8 days, Viktor Blom has already won the biggest winner of the year passed (Ben Sulsky) which had won 3, 9 M$.
During the day yesterday, Phil Galfond aka OMGClayAiken lost $ 400,000.
Among the other losers, note that The Great Dane aka Gus Hansen has also lost $ 368,000. Unfortunately for him, it becomes a habit, he who, at some point in 2012, was the big winner of the year. Gus Hansen accumulates losing sessions for some time already.
So it's a beginning of year runaway that knows Blom, but those who are accustomed to follow know: Viktor is no stranger to the huge swing when he plays poker. If he can win 1 M$ during the day, it is certainly able to lose 1 M$ in a day also.
One thing is certain, tables of FTP will offer interesting action for the raileur in the coming months!
PokerCollectif will give you the POAM larger sessions!
Discuss this news on PokerCollectif forums: Isildur1 on an upswing of 4 M$ in 2013!
BLOG COMMENTS POWERED BY DISQUS
---