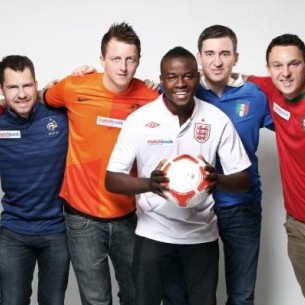 Do you know the paris Matchbook.com site? This site does have a poker room, but you can make your bets sports and of course, your bets on poker! To talk about it, the site decided to form a team of poker pros to promote Matchbook.com.
Among the members of the team, Sam Trickett, player of the year 2011 that totals 20 million in tournament winnings (not to mention millions of dollars won on the tables of cash games)! It is worth noting that Trickett will be one of the participants in the prestigious tournament Big One for One Drop, tournament in which there should be 48 players (the maximum allowed).
He comments: "the decision to join with Matchbook for the WSOP has been easy. Not only the players that make up the team are extremely talented and most of them are also very good friends. This is a unique opportunity to be in the same team and support each other. I am sure that we will all have fun and get good results. »
Digression before continuing, Sam Trickett was recently published on Twitter, an ultimatum to his friend and famous poker player (it is not known yet who it is)! Sam has loaned money to the player who today, gives it more new! The player would have violated the timely repayment of the loan and worse, it gives signs of life! If this player gives hope of repayment, it will soon publish his name publicly.
Another superstar to join this team: Daniel "jungleman" Cates, possibly one of the best player of NLHE heads-up and the man with the $ 7 million in earnings on the Internet (including 1 to 2 million which would be frozen at Full Tilt Poker). Jungleman will of course participate in the ongoing WSOP! Jungleman has never wanted to clarify how much money he had frozen on FTP, but according to his statements, it counts in the 7 digits.
The other players to be part of the team, include the presence of JP Kelly, Matt Perrins, Roberto Romanello, James Akenhead, Martins Adeniya, Ben Vinon, Jarred Solomon and John Hewitt.
Thereon, Matchbook.com says: "Although Matchbook lacks platform poker, we strive to become the site reference on bets on poker. '' On the occasion of the WSOP this year, we propose including bets on the bracelets and the tournament One Drop".
Discuss this news on PokerCollectif forums: Matchbook.com and its prestigious team of pros!
BLOG COMMENTS POWERED BY DISQUS
---