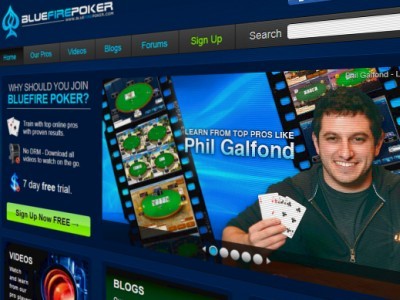 The departure of the pillar at Bluefire Poker, Phil Galfond, was much talk at the time.
According to official statements, Phil had remained on good terms with Bluefire Poker and his departure was apparently on good terms. On the other hand, some clues suggest us that everything was not so peaceful that much.
Index number 1: Phil do not announced that he is doing his video last when he realizes his video last (it doesn't know even himself). Several weeks pass and no word. Usually, Galfond published 1-2 videos per week. Suddenly, nothing more, without any word of BFP. Members began to get impatient (many people had an account at Bluefire poker only for Galfond) and it was announced his departure (to the surprise of many).
Index number 2: Galfond tweet that it can no longer access its account at FPB and its passwords changed. Confusion, no communication. BFP then issues a press release, apologizes for the few words on the matter and announced that Phil Galfond leaving BFP, to General surprise. However, in official releases, Galfond leaves BFP on good terms.
Phil explains that he wants to move to something else, quite simply. He said that it is not in conflict with BFP.
After announcing his departure, Galfond now carries against his former partner William F. Murphy for a non payment of a portion of the profits made by bluefirepoker.com
It would seem that Galfond has made an agreement for the launch of the site in 2009. He would be entitled to a repayment of 38.33% of the profits from the site in Exchange for videos, writing a blog and its participation in the decisions of the company.
This agreement allowed Galfond to touch $179,000 the first year and more than $238,000 then the following year. But since nothing.
Phil says: "BlueFire Poker has been a huge success with several thousand members who pay an initial listing of $100 more than $30 per month." According my information, William F.Murphy has hijacked and taken possession of the assets of MGH'.
PokerCollectif has no more details on this matter, but as soon as more details are known, we will keep you informed.
Discuss this news on PokerCollectif forums: Phil Galfond on bad terms with Bluefire Poker
BLOG COMMENTS POWERED BY DISQUS
---