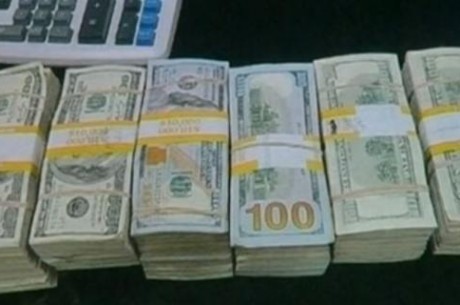 We have all already forgotten something in a taxi. In the best of cases, it is simply a tuque or gloves. In the worst cases, it is our iPhone or our wallet. But it is rarely a bag with $ 300,000 of banknotes.
It's what happened Monday last to a poker player.
When the doorman at the Bellagio has informed (the taxi driver who found the money) that a bag was in the back seat of his car, he immediately stated that it was a box of chocolate, or a similar gift. When he checked in the bag, he saw $ 100 bills totalling $ 300,000 reports the Las Vegas Review Journalarticle.
His first instinct? Although many were tempted to keep their find in silence, he did not hesitate a single second and reported his discovery to the taxi company who hired him. After some searching, finally found the owner of the money. Even though his identity was not revealed, we know still that this is a professional poker player.
Still, his honesty was rewarded. Yellow Checker Star Transportation, the company that employs him, awarded him the title of "driver of the year" in addition to a premium of $ 1,000 and a dinner in town for two persons (according to a Reuters article).
Probably poker player has also rewarded for his honesty. Whatever it is, we can say that the player has "good runne" this day there.
In closing, here's a short interview with the cabbie in question:
Discuss this news on collective forums: a pro player forgets $300K in a taxi in Vegas
BLOG COMMENTS POWERED BY DISQUS
---