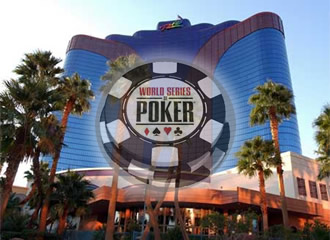 A new made chat recently: the Rio and the WSOP have been proposed to PokerStars that, for the moment, refused the offer, precise Eric Hollreiser, Director of communications at PokerStars.
He explains: "Caesars Entertainment contacted PokerStars and suggested that sell us some assets, including the Rio Casino in Las Vegas. Caesars has implied that this acquisition would improve the relations between the two groups and facilitate obtaining a license in Nevada for PokerStars. We have however declined the offer, because we have no intention to acquire another casino in the short term."
According to the AGA (American Gaming Association), PokerStars is an offender at the level of the Act. According to one of their release, PokerStars "was directed as a criminal enterprise for years" and "a licence to the company would send a disastrous message to the global game industry.
In response to these accusations, Eric Hollreiser said: "this matter falls within the competence of regulatory authorities". It also adds that PokerStars has an agreement binding them to the DoJ and that PokerStars has the firm intention to cooperate with the regulators of New Jersey and other States.
The financial difficulties for several years by Caesar Entertainment Group are not foreign to this ad, she who had bought the mark WSOP and the Hotel Binion Horseshoe in 2004 for the sum of $ 917 million.
This radical decision would be used to pay off a massive debt of 20 billion dollars for Caesars Entertainment.
Recall that the WSOP take place since 2005 at the Rio Hotel and Casino after will be held at Binion's Horseshoe during more than 30 years.
For members who would like to learn more about this new, we suggest you read these two articles:
PokerStars is offered the Rio and the WSOP Las Vegas Journal article
PokerStars is offered the Rio and the WSOP of the Forbes article
Discuss this news on PokerCollectif forums: PokerStars is offered the Rio and the WSOP!
BLOG COMMENTS POWERED BY DISQUS
---