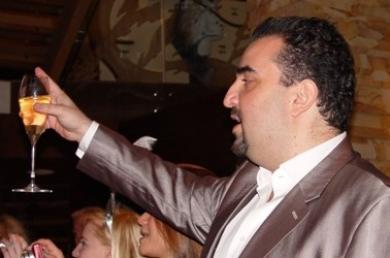 At a hearing in federal court in Manhattan, lawyers of the former CEO of Full Tilt Poker, Bitar Ray, announced having an agreement "unusual" advocacy with the American Government in the case of the black friday. The agreement cost Bitar most personal possessions, but he will likely avoid jail. His lawyers have also revealed that Bitar has an urgent need of a heart transplant. He won't be able to spend the next year without this graft.
Full details of this agreement were not yet made public. Bitar will plead guilty to two felonies and obey a judgment of forfeiture of assets of approximately 40 M $. These assets consist of a 'very important' amount of personal possessions, including his current home and a residence of several million dollars in Glendora California.
Despite being on the verge of solving the case, Bitar has a clouded future. Indeed, he will have to undergo a heart transplant due to heart failure, his only choice to continue to live according to his doctors.
Bitar should appear before a Board of Directors regarding his heart transplant may 6 next to determine its suitability for transplant surgery. In the absence of transplantation or implantation of an artificial heart, his doctors predict that Bitar has 50% chance of dying in the next 6 to 12 months.
For this reason, there are "humanely" decided not to oppose an application that avoids it imprisonment due to heart problems. Counsel for both parties agreed that the prison would be "extremely inconsistent" with the treatment of Bitar. In addition, Bitar would probably rejected by the Council of heart transplant should it face the prospect of surgery following prison.
Bitar is currently unable to travel. For this reason, his appearance will be by video in 7 to 10 days. At this time, Bitar should plead guilty to 2 counts. The sentence will then immediately given by Loretta Preska who judge this case. There is a small chance that the judge asked a prison sentence for this case, but many believe not.
One, the Government is not opposed to what Bitar does not prison and two, the prison would probably be a death penalty for Bitar.
Discuss this news on PokerCollectif forums: Ray Bitar will avoid prison for health problems!
BLOG COMMENTS POWERED BY DISQUS
---