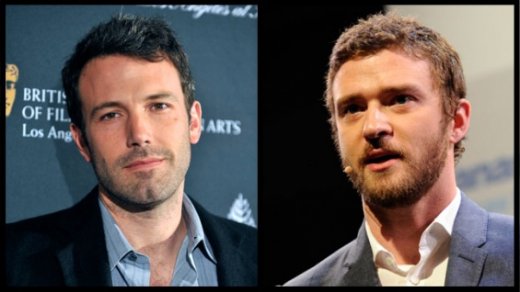 After the recent documentary on poker we've seen (including in All! The Poker Movie and bluffing his life), it is a fiction inspired by real events to which we should expect in the not-so-distant future. The 'Runner Runner' film which is already referred to as "breathless thriller" will portray the relationship between a businessman in gambling and his young poulin. The young protege will be portrayed by Jutin Timberlake and magnate of the games will be played by Ben Affleck. The shooting of the film will begin in a few weeks in Puerto Rico and it is hoped to publish the movie as soon as possible in 2013. Among the other actors will be Anthony Mackie and Oliver Cooper.
The film was written by screenwriters Brian Koppelman and David Levien (who must be Rounders and Ocean's 13) and is inspired by the Ultimate Bet's 2008 scandal.
Justin Timberlake, a student at Princeton, will play the poker Prodigy in this film and will fall victim to a scam on an online poker site.
To retrieve his money, he will fly to Costa Rica to meet the con man played by Ben Affleck owners with whom he eventually befriend. Meanwhile, Anthony Mackie will play the role of an FBI agent who will be on the back of the owner of the online poker site. Meanwhile, Oliver Cooper will play the role of a face used by online poker room. The film will be directed by Brad Furman (The Lincoln Lawyer and The Take) and Léonardo Di Caprio will be in production.

Remember that Leonardo and Ben Affeck are both poker enthusiasts who have been accused to participate to illegal parties for money lately with Tobey Maguire (Spiderman) and Matt Damon in Hollywood.
We already know that the film will focus on the poker community, online and 'illegal' poker which may not be very good news for the image of the poker and poker online in general. Remember that online poker is still illegal in the United States and that this market is estimated at $ 30 billion globally.
What impact will this film be poker online in general according to you?
Discuss on the PokerCollectif forums: Runner Runner will be in room 2013
BLOG COMMENTS POWERED BY DISQUS
---