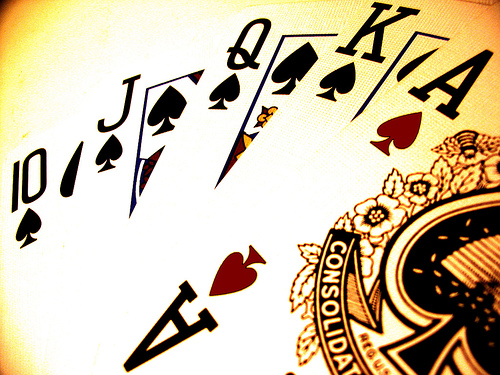 News in the world of poker abound these days.
Poker, luck or address; the question that no end to be asked
PokerCollectif already presented you several decisions and academic studies about luck and skills in poker. Even if the answer is relatively simple for Members here, it would seem that for many, the answer is not that much. If this issue is also important, is that his answer could determine the future of poker in the short and medium term. For example, if all Americans had in mind that poker is a game of chance with a great deal of strategy and skill, maybe would it not illegal today to play at online poker sites.
Lately (June 2011), the High Court of Toulouse concluded that poker was an art or at least, a game of skill. This question arose after the cause of an institution accused of having organized portions of illegal gambling. Things advances to snail's pace, but it's still good news.
Tobey Maguire will soon face justice
To recall the facts quickly, most of the money earned by Maguire in these poker games comes from Bradley Ruderman, who currently is serving a sentence of 10 years in prison for tax fraud and scam.
We learn today that Tobey Maguire will have to appear before justice January 30, 2012 to deal with accusations that weigh against him.
Tobey Maguire bail so before a judge of the Court of bankruptcy of the United States. If he loses his case, he could be forced to repay the sum of $300,000.
The ARJEL grants a delay to Full Tilt
If you have not followed this story, I invite you to read this article:
The regulatory authority of online (what is commonly called ARJEL) has agreed to extend the period during which the granting of Full Tilt Poker is suspended «in order to allow society REKOP Limited to continue the steps taken enabling the reinstatement of its activity under conditions compatible with the requirements of the issuance of the www.fulltiltpoker.fr site-related approval».
This decision by the ARJEL follows the elements relating to the steps taken to provide guarantees of legal, technical and financial viability of the site that REKOP sent.
For your information, Rekop LTD is the company that owns the licence for Full Tilt Poker allowing it to operate legally in the french market. Rekop is 100% owned by Ray Bitar has problems with American justice. According to the ARJEL, Rekop LTD has been unable to provide enough financial information to legetimer their licence and for this reason, the license has been suspended.
BLOG COMMENTS POWERED BY DISQUS
---